August 28, 2021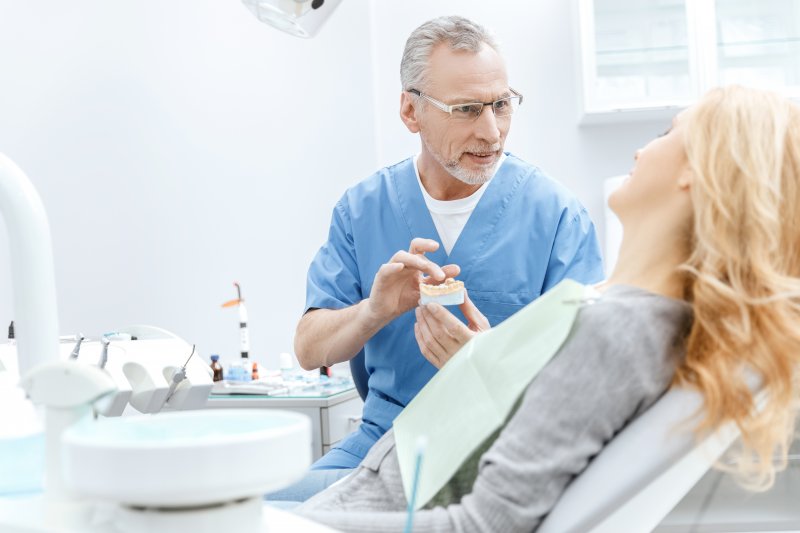 One of the scariest parts of dental emergencies is that they can happen at any moment. All it takes is one rogue ball during a sporting event, one bad fall on your bike, or one wrong bite into your food for your otherwise pleasant day to turn into an urgent trip to your emergency dentists' office. Since roughly 50% of Americans struggle with dental-related anxiety, it's not surprising that the thought of handling a dental emergency is stressful. The good news is that knowing what to expect can help ease your nerves!
What Constitutes an Urgent Dental Visit?
From minor discomfort to uncomfortable inflammation, unusual symptoms of any kind require a visit to your dentist. However, injuries that necessitate immediate attention include a knocked-out tooth, persistent oral pain, soft tissue cuts, a loose restoration, and a chipped tooth. More minor abnormalities, like tooth sensitivity and a minor toothache, still require attention but can wait a day or two.
4 Common Emergency Dental Treatments
Although dental injuries vary from patient to patient, most can be treated with the below:
Fillings – If minor decay is the source of your pain and discomfort, your emergency dentist can remove the damaged portion and replace it with a tooth-colored filling. That way, you get the treatment you need without calling attention to it!
Root canal therapy – If you're struggling with a persistent toothache or experience pain when biting down, then you may need a root canal to address the damage. Fortunately, the reputation of this procedure is far worse than the procedure itself. In fact, many patients report it's no more cumbersome than a traditional filling!
Tooth extraction – Badly decayed teeth that can't be salvaged need to be extracted. Don't worry – this may sound scary, but it means the root of the problem will be addressed.
Dental bonding – Chips don't just take a toll on the appearance of your smile, they take a toll on the function of your teeth! The good news is that your emergency dentist can quickly rebuild the root with dental bonding, which is available in numerous lifelike shades and can last for 5+ years with proper care.
When a dental emergency strikes, do your best not to panic. Instead, get in touch with your emergency dentist so they can intervene with one of the above treatments, restoring your pain-free smile!
About the Author
After shadowing his Aunt and Uncle at their dental practice, Dr. Bradford Plasha knew he wanted to spend his life helping others in the same way! As a result, he earned his dental doctorate at the Rutgers School of Dental Medicine and completed an externship in prosthodontics. Since then, he has become a Fellow in the International Dental Implant Association and maintained an active membership with notable organizations like the Pennsylvania Dental Association. Today, he is proud to provide patients with top-notch dental care, including root canals, tooth extractions, and much more. If you're looking for an emergency dentist near you, visit his website or give him a call at 484-559-6094.
Comments Off

on The Most Common Dental Emergency Treatments
No Comments
No comments yet.
RSS feed for comments on this post.
Sorry, the comment form is closed at this time.