Cosmetic Dentistry – Collegeville, PA
Improve the Appearance of Your Smile & Boost Your Confidence
Many people feel self-conscious about the appearance of their smile due to dental damage, discoloration, and misalignment. If you feel the same way, we offer a variety of customized treatments designed to aesthetically enhance your grin. That way, you can feel more confident letting it show. To learn about each of our treatments and find out which one will best fit your goals, schedule a consultation to discuss options for cosmetic dentistry in Collegeville, PA with Dr. Plasha today!
Why Choose The Dental Spot of Collegeville for Cosmetic Dentistry?
Natural-Looking All-Ceramic Crowns Available
Every Treatment Can be Completely Customized
Ask About Our Invisalign Provider Special Offer
Veneers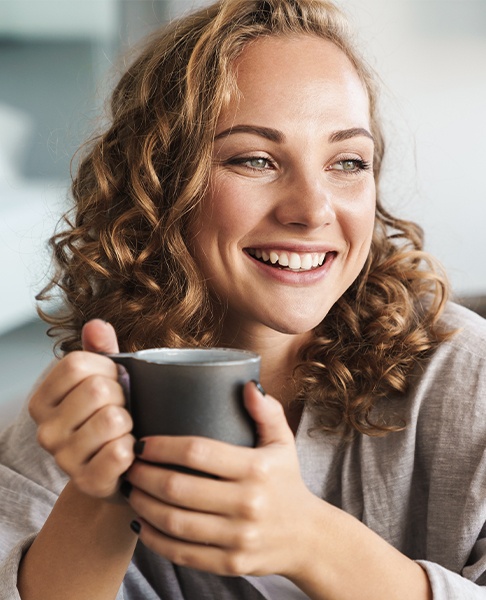 Veneers are thin, durable shells that are individually made to fit over the visible surface of the teeth. Once placed onto your prepared teeth, they can conceal a variety of imperfections, including discoloration, chips or cracks, and even slight misalignment. This treatment is great for patients who want to fix a multitude of cosmetic flaws but don't want to have to undergo several treatments to get their desired smile.
Invisalign Clear Braces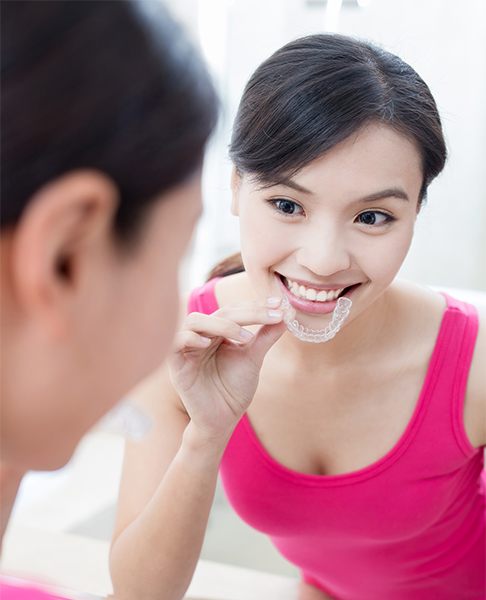 It's never too late to address orthodontic issues that not only affect your oral health, but also your confidence. Invisalign clear aligners allow you to do so without having to commit to wearing cumbersome metal brackets and wires for a long period of time. Instead, they utilize retainer-like appliances that are discreet, removable, and allow you to maintain a professional appearance while straightening your teeth and addressing minor bite issues. To learn more about this modern orthodontic treatment, we invite you to schedule a consultation today.
Metal-Free Dental Restorations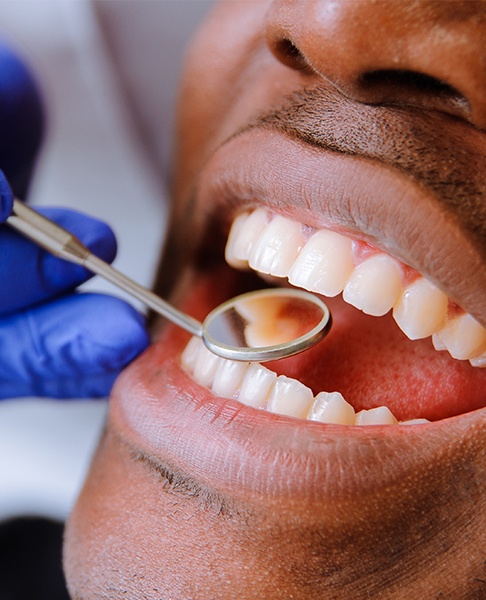 Metal restorations that are highly noticeable and not biocompatible are a treatment of the past. At The Dental Spot of Collegeville, we use EMAX (all-ceramic) and zirconia to craft customized crowns, bridges, and other restorations. These are made to be virtually indistinguishable from your natural teeth and are gentle on your gums. That way, you can smile with confidence knowing that your oral health is restored, and repaired oral damage or decay won't be highlighted by a noticeable metal restoration every time you smile or laugh.
Cosmetic Dental Bonding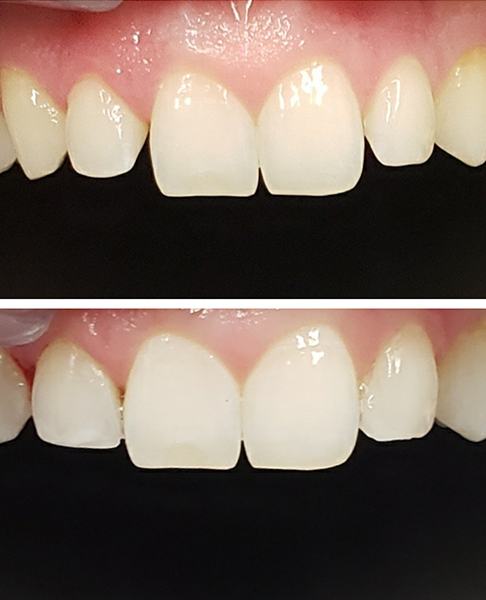 Actual Patient
If you have minor dental damage, cosmetic bonding is an affordable and effective way to repair it. Using color-matched composite resin that is the same shade as your natural tooth enamel, our team will rebuild the missing portion of your tooth. A UV light will cure and fuse the resin to your natural enamel, sealing off the exposed area of your tooth from harmful oral bacteria, which will restore your complete smile and prevent oral health issues from arising down the road.
Teeth Whitening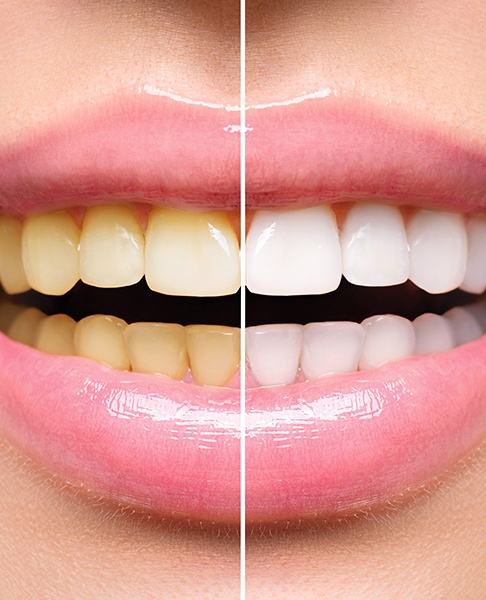 Are you tired of using over-the-counter teeth whitening kits that make big promises, but never deliver the results they promise on the packaging? Dr. Plasha offers safe and effective take-home teeth whitening. In a single appointment or two weeks, depending on what treatment you choose, you can have a beautiful smile that's anywhere from eight to 12 shades brighter. Since lasting results are virtually guaranteed, you won't have to worry about wasting your money either!
Learn More About Teeth Whitening
Gum Recontouring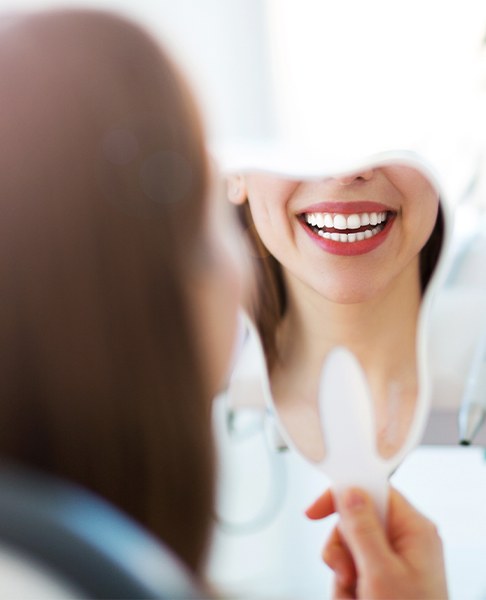 When you catch a glimpse of your smile in the mirror, do you feel embarrassed because it's overrun with unsightly, overbearing gums? You work so hard to keep your teeth healthy and beautiful, so it makes sense why you would want to show them off. Dr. Plasha offers gum recontouring, which is where he will reshape your gum line, removing any excess oral tissue to reveal more of your white teeth. This way, you can enjoy a proportionate smile that you feel proud to show off.