Children's Dentistry – Collegeville, PA
Exceptional Dental Care for Growing Smiles
Instilling good oral care habits for a healthy smile should start as young as possible. Even the youngest members of your family need to learn how to take proper care of their teeth and gums to ward off dental problems, such as decay and cavities. At The Dental Spot of Collegeville, we'll do everything we can to ensure your child's teeth are growing and developing properly. Our team will make sure your little one feels comfortable, encouraged, and relaxed during every appointment. If you're ready to schedule your child's first appointment with our practice, give us a call today!
Why Choose The Dental Spot of Collegeville for Children's Dentistry?
Kind and Caring Team of Professionals
Personalized Dentistry Tailored to Your Child
Dental Insurance Welcome and Flexible Financing Available
When Should My Child See a Dentist for the First Time?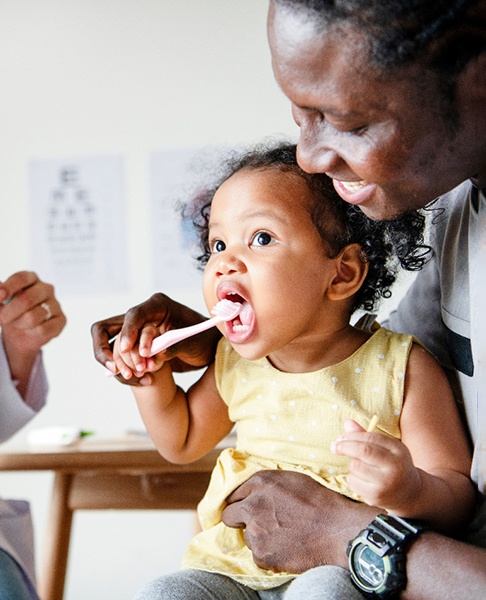 According to the American Association of Pediatric Dentists, it's strongly recommended that children have their first dental checkup shortly after their first tooth erupts or by the time they turn one year old. While it may seem early, it's essential to make sure your little one's smile is developing correctly, and that they don't have any problems.
If your child uses a pacifier or drinks from a bottle, these habits can lead to difficulties in tooth growth and development. For that reason, it's incredibly important to schedule routine checkups so we can see how the teeth are coming in and recommend any possible changes to your child's at-home dental care.
Our Kid-Friendly Services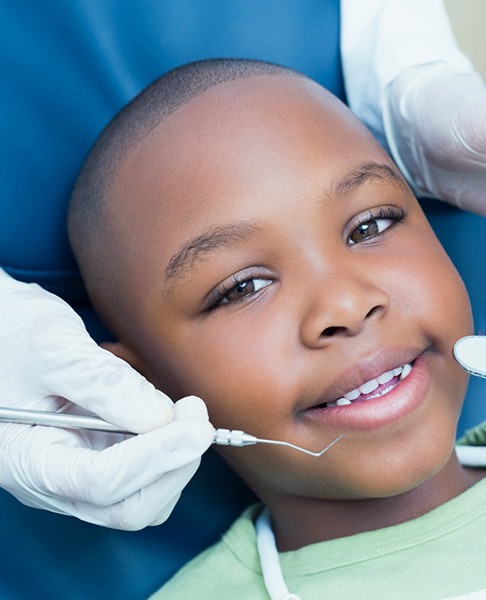 Looking for a children's dentist in Collegeville that offers comprehensive kid-friendly services? You've come to the right spot! At our practice, we offer the following:
Checkups and Cleanings
Dental Sealants
Tooth-Colored Fillings
Emergency Dentistry
HealthyStart™ System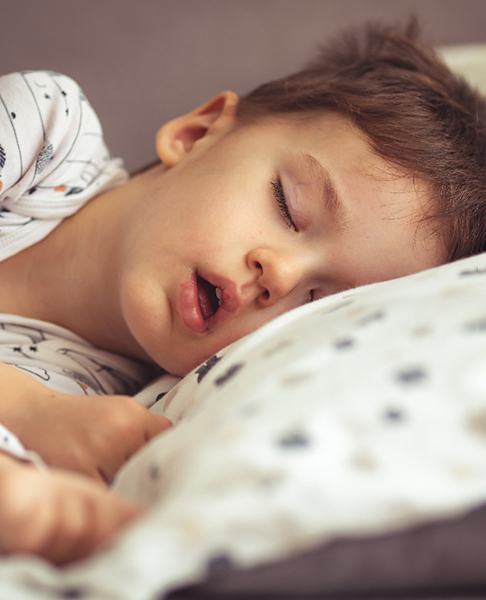 HealthyStart™ is a system of oral appliances that influences the growth and development of a child's jaw and teeth. They're designed to treat the root cause of Sleep Disordered Breathing (SDB) in children, a condition that interferes with a child's ability to breathe properly during the night.
Not only does it help address multiple orthodontic and growth concerns, but it can assist in changing bad habits like thumb-sucking and pacifier use as well. The HealthyStart™ appliance is FDA-approved and free of BPA, silicone, or latex. It's safe, effective, painless, and non-invasive – perfect for kids!
If your child has any of the following, they may be a good candidate for the HealthyStart™ system:
Poor muscle ton in the face and tongue
Narrow, high palate
Reversed lower jaw
Opening between the front upper and lower teeth