Missing Teeth – Collegeville, PA
Using the Latest Techniques to Restore Your Smile
The modern dental implant treatment has been around for decades. Over that time, it has been nearly perfected, and now boasts an impressive 98 percent success rate. Not only do dental implants in Collegeville restore your smile, but they also prevent bone deterioration, changing facial structure, and several other long-term negative effects caused by tooth loss. To learn whether you're a good candidate for dental implants in Collegeville, PA, we welcome you to schedule a consultation by contacting our dental office today.
Dental Implants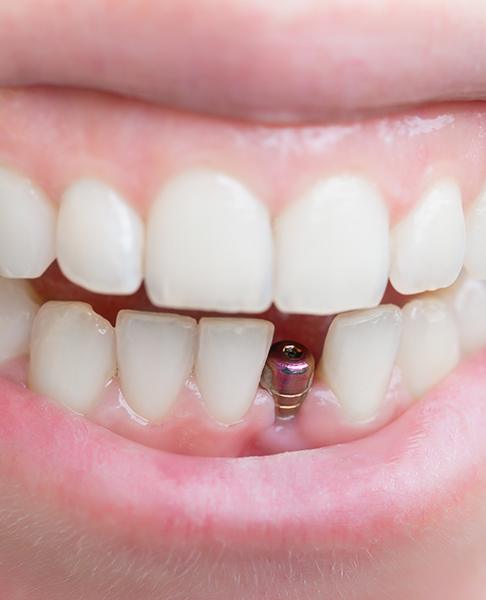 In addition to offering traditional tooth replacement solutions like dentures and bridges, we also provide advanced implant-retained restorations. This is where we anchor restorations to titanium dental implants that are placed below your gumline, giving them a strong and stable foundation. Whether you're missing a single tooth or an entire arch, dental implants are a permanent, reliable way to restore your complete smile and biting force without having to worry about jawbone deterioration or other long-term negative effects of tooth loss.
Dentures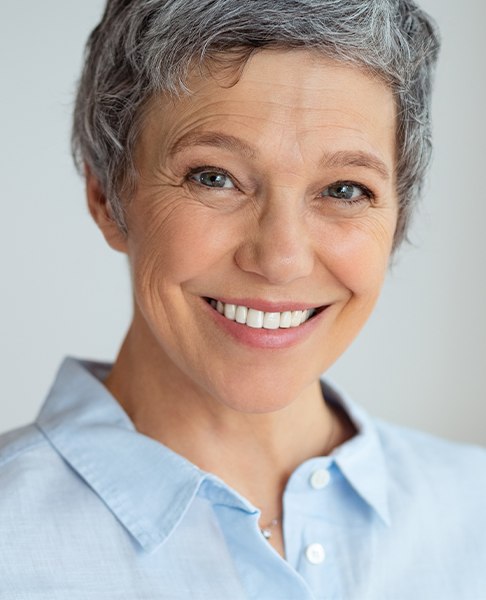 We offer both full and partial dentures that can help restore several or all missing teeth along an arch. Dentures provide you with a complete and functional smile that can help you maintain a nutritious diet, boost your confidence, and encourage you to smile more! Both types are crafted from a lifelike gum-colored acrylic base that houses customized, ceramic replacement teeth. Partials are strategically made to fit like a puzzle piece between your existing teeth, while full dentures have a specially-shaped base that's made to utilize natural suction and denture adhesive to stay securely in place on your gums.
Dental Bridges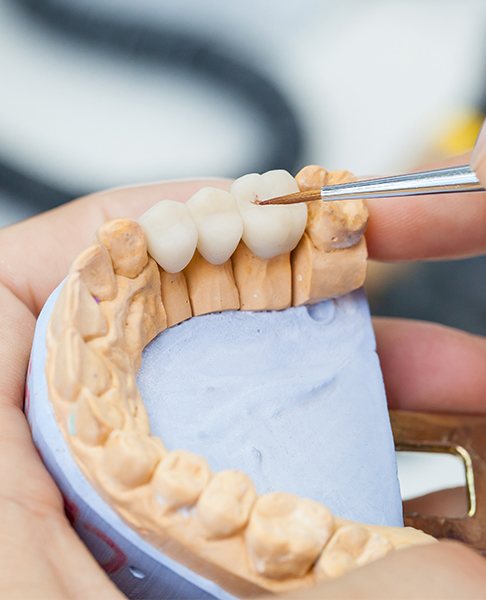 If you're missing one or more teeth in a row, a dental bridge may be the best solution to help restore your smile. It's comprised of two dental crowns fused to either side of free-standing replacement teeth, called pontics. The crowns are attached to your natural teeth located on both sides of the gap in your smile, securing the replacement teeth and completing the row. Not only will bridges help your existing teeth stay aligned, but they can also make chewing food easier.