Invisalign® - Collegeville, PA
A Hassle-Free Solution for a Straighter Smile
Are you tired of hiding your crooked or misaligned teeth every time you smile? You may feel self-conscious about them but are avoiding orthodontic treatment because you don't want to deal with the hassle of metal wires and brackets. Well, you no longer have to worry about wearing traditional braces. Thanks to Invisalign® in Collegeville, you can discreetly and comfortably get the smile you've always dreamed of! If you'd like to learn more about this modern orthodontic solution, continue reading or get in touch with our team today.
Why Choose The Dental Spot of Collegeville for Invisalign®?
Partnered With a Trusted Dental Laboratory
State-of-the-Art Technology
Fully Personalized Treatment Plan
How Invisalign® Works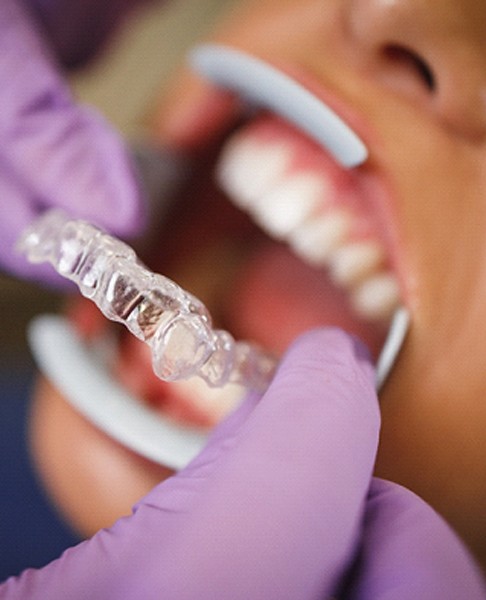 As you may already know, traditional braces use metal wires and brackets to shift teeth into proper alignment. Meanwhile, Invisalign uses a series of clear aligners to gently move teeth into a straighter position. Each set is worn for a predetermined amount of time (usually a week or two) before switching to the next one. You'll be instructed to wear your plastic trays for at least 20-22 hours each day to ensure successful treatment. On average, your entire treatment plan should last between 12 and 18 months.
Indications for Invisalign®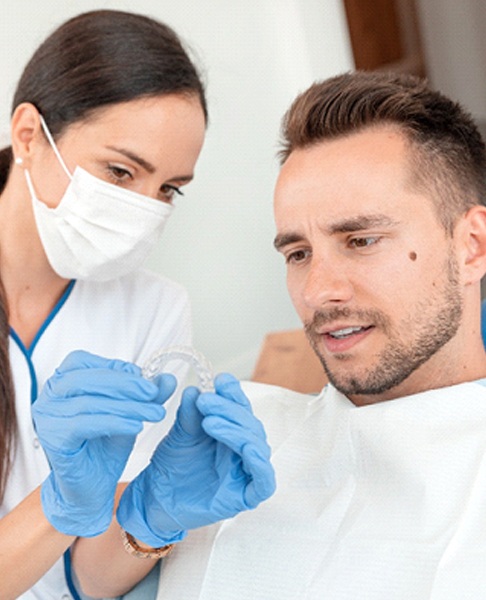 Invisalign can address a wide range of orthodontic issues, including:
Crowded Teeth
Do you feel like you have too many teeth in your mouth? If so, you may benefit from Invisalign treatment. The aligners can push your teeth together and bring them into a properly aligned position. Seeking treatment for crowding is crucial as it can increase your risk of tooth decay and gum disease.
Gaps Between Teeth
It may surprise you to learn that having gaps in your smile can increase your chances of developing cavities and gum infections. That's mainly because food particles can more easily get trapped in the gaps between your teeth, causing decay and bad breath. Fortunately, Invisalign can push your teeth into a healthier, aligned position.
Bite Alignment
A misaligned bite can place unnecessary pressure on your temporomandibular joint and cause problems like TMJ disorder as well as teeth grinding and clenching. The good news is that Invisalign can easily correct issues like underbites, overbites, and even crossbites.
The Benefits of Invisalign®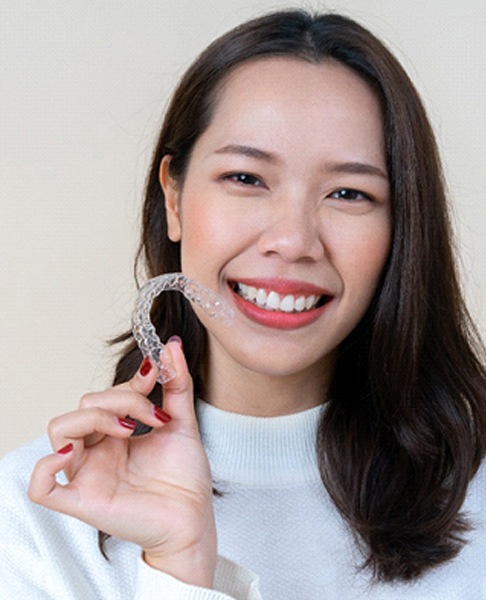 By choosing to straighten your teeth with Invisalign in Collegeville, you can expect to enjoy several incredible benefits, such as:
Faster treatment time than traditional braces
Increased comfort
Removable orthodontic treatment
No dietary restrictions
Fewer dental visits
How Much Does Invisalign® Cost?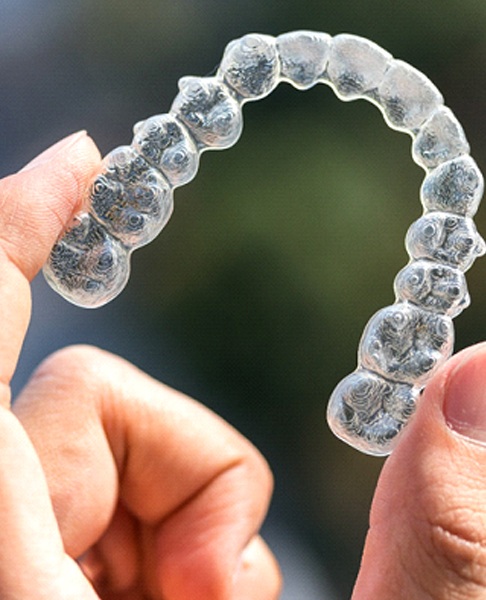 Since every patient is unique, there is no "set" price for Invisalign. The only way to find out how much you'll be expected to pay is by having a consultation with Dr. Plasha. He'll assess your needs, explain which factors influence the cost, and provide you with an accurate price estimate based on his overall evaluation. At that point, you can begin to discuss your financing options.