Invisalign® - Collegeville, PA
A Hassle-Free Solution for a Straighter Smile
Invisalign Scan Center of Collegeville is Now Open!
Are you tired of hiding your crooked or misaligned teeth every time you smile? You may feel self-conscious about them but are avoiding orthodontic treatment because you don't want to deal with the hassle of metal wires and brackets. Well, you no longer have to worry about wearing traditional braces. Thanks to Invisalign® in Collegeville, you can discreetly and comfortably get the smile you've always dreamed of! If you'd like to learn more about this modern orthodontic solution, continue reading or get in touch with our team today.
Why Choose The Dental Spot of Collegeville for Invisalign®?
Partnered With a Trusted Dental Laboratory
State-of-the-Art Technology
Fully Personalized Treatment Plan
How Invisalign® Works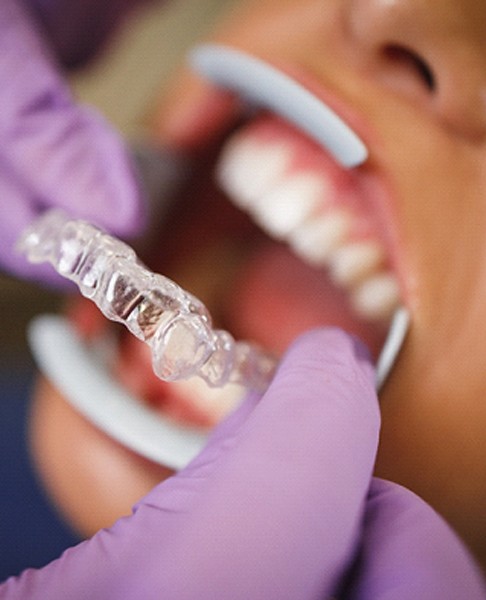 As you may already know, traditional braces use metal wires and brackets to shift teeth into proper alignment. Meanwhile, Invisalign uses a series of clear aligners to gently move teeth into a straighter position. Each set is worn for a predetermined amount of time (usually a week or two) before switching to the next one. You'll be instructed to wear your plastic trays for at least 20-22 hours each day to ensure successful treatment. On average, your entire treatment plan should last between 12 and 18 months.
Indications for Invisalign®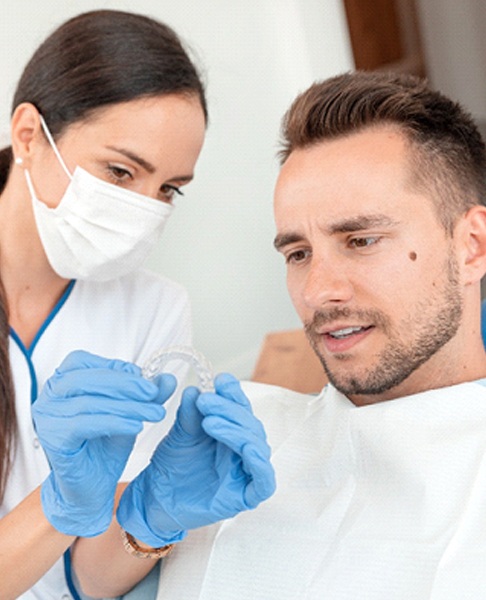 Invisalign can address a wide range of orthodontic issues, including:
Crowded Teeth
Do you feel like you have too many teeth in your mouth? If so, you may benefit from Invisalign treatment. The aligners can push your teeth together and bring them into a properly aligned position. Seeking treatment for crowding is crucial as it can increase your risk of tooth decay and gum disease.
Gaps Between Teeth
It may surprise you to learn that having gaps in your smile can increase your chances of developing cavities and gum infections. That's mainly because food particles can more easily get trapped in the gaps between your teeth, causing decay and bad breath. Fortunately, Invisalign can push your teeth into a healthier, aligned position.
Bite Alignment
A misaligned bite can place unnecessary pressure on your temporomandibular joint and cause problems like TMJ disorder as well as teeth grinding and clenching. The good news is that Invisalign can easily correct issues like underbites, overbites, and even crossbites.
The Benefits of Invisalign®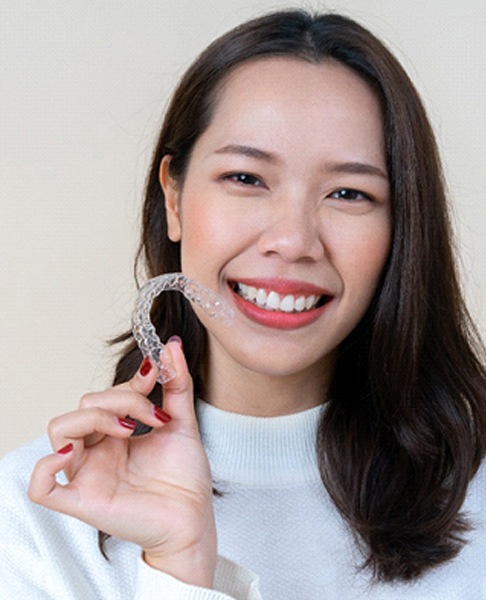 The benefits of Invisalign in Collegeville cannot be matched. When considering how you want to straighten your smile, there is always the option of traditional metal braces; however, wearing bulky appliances will only shine a spotlight on your smile. With clear, virtually invisible aligners, you can enjoy a smoother and less noticeable method of treatment that is flexible, more comfortable, and produces faster results. To learn more about this unique orthodontic solution, call us today .
Day-to-Day Benefits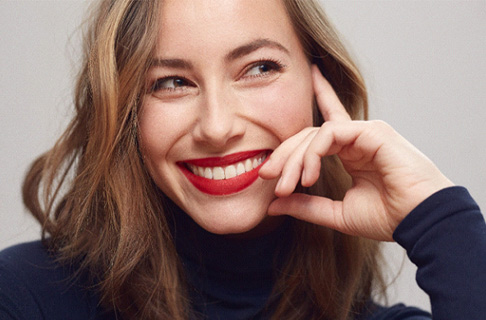 Greater flexibility because you can remove your aligners to eat and drink the foods and beverages you love.
Discreet aligners that are virtually invisible to others, so you don't feel self-conscious about your appearance while undergoing treatment.
Greater confidence because you're not worrying about others seeing your braces.
Have greater control over your treatment plan because you swap out your own trays instead of visiting a dentist each time.
Oral Health Benefits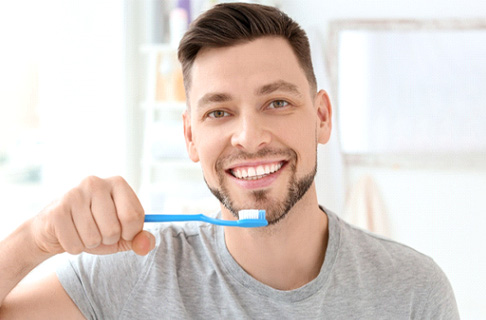 An easier way to keep teeth clean because you can remove your aligners to care for your smile like normal. All you need is your regular oral hygiene instruments.
Easy-to-clean aligners that only require a soft-bristled toothbrush, clear soap, and lukewarm water.
Reduced risk of tooth decay and gum disease as your teeth shift over time. If gaps exist, Invisalign will help to close these areas to prevent food particles from becoming trapped. If overcrowding exists, Invisalign will work to create space to allow for more thorough cleaning in between teeth to remove harmful bacteria.
Long-Term Benefits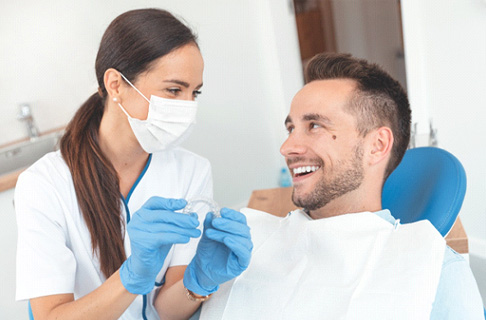 Quicker results, on average, for most individuals. Results typically form between 12-18 months as opposed to 2-3 years for those wearing traditional metal braces.
Healthier teeth, gums, and jaw alignment as you get older. This can have a dramatically positive effect in reducing the potential for serious oral health problems as well as minimizing the potential for chronic jaw pain as a result of bite misalignment.
A cost-effective solution that can have you seeing results quicker, so you avoid repeated dental visits throughout 2-3 years.
Minimized risk of developing overall health problems commonly associated with the mouth (i.e., temporomandibular joint disorder, bruxism, dental decay, gum disease, etc.).
Understanding the Cost of Invisalign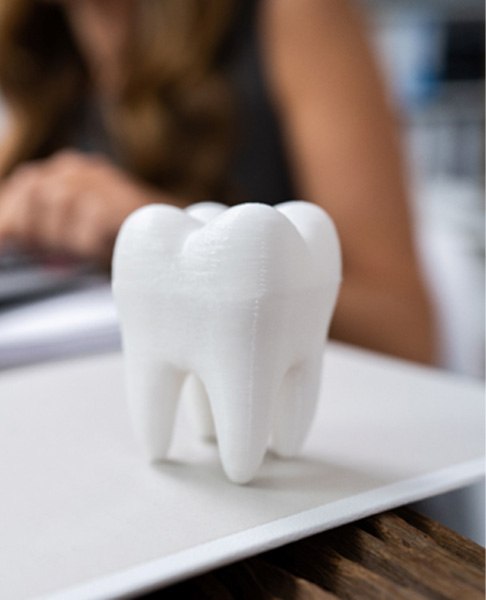 Since every patient is unique, there is no "set" price for Invisalign. The only way to find out how much you'll be expected to pay is by having a consultation with Dr. Plasha. He'll assess your needs, explain which factors influence the cost, and provide you with an accurate price estimate based on his overall evaluation. At that point, you can begin to discuss your financing options. If you'd like to learn more about what to expect, continue reading or give our office a call today !
Factors that Affect the Cost of Invisalign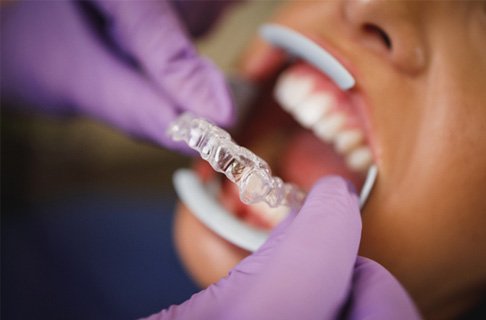 When calculating the cost of Invisalign in Collegeville, there are several factors you must take into consideration. Some of those include:
The number of aligners you need. This often depends on the extent and type of dental misalignment you have.
Whether you're straightening one arch or both. Logically speaking, straightening both the upper and lower teeth costs more than straightening just one or the other.
Your treatment compliance. Losing an aligner or failing to stay on top of your treatment plan can add to your overall cost.
Whether you need additional accessories. Depending on your situation, you may need small rubber bands or other accessories to ensure successful treatment.
Invisalign vs. Smile Direct Club™: Which Costs More?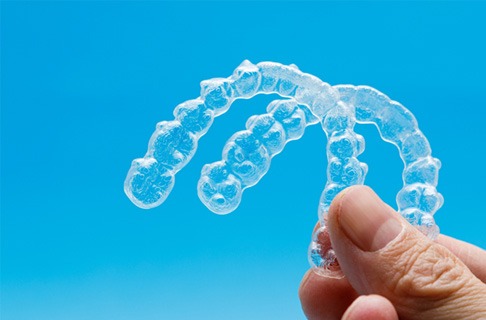 If you're on a budget, you may be thinking about choosing a do-it-yourself clear aligner treatment like SmileDirectClub™. They usually cost around $2,000, while Invisalign can run anywhere between $3,000 to $8,000. Even though the lower price point is certainly attractive, it's important to remember that you get what you paid for.
For instance, DIY aligners are often made of a cheap plastic that tends to break easily and will require replacement much sooner than anticipated. Meanwhile, Invisalign uses a patented material designed for comfort and efficient tooth movements.
There have also been reports of DIY aligners being ineffective. Some users claim that it worsened their dental misalignment, causing issues that need to be addressed by a professional anyways. With Invisalign, you can enjoy the personalized support of our team every step of the way. We'll make sure your treatment is efficient, smooth sailing, and comfortable!
Does Dental Insurance Cover Invisalign?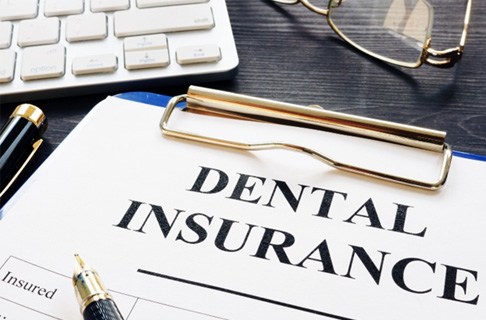 The good news is that most dental insurance plans offer coverage for orthodontic treatment, including Invisalign. If your policy applies, you can reduce your out-of-pocket expenses by $1,000 or more. Of course, every plan is unique, which is why you should confirm the details with your insurance provider beforehand. Our team is more than happy to help with that step if needed!
Options for Making Invisalign Affordable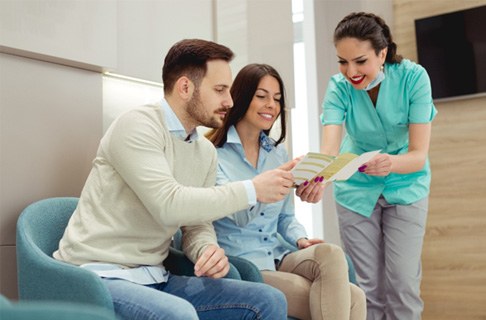 We understand that not everyone has dental insurance. Fortunately, we're here to help make your care as affordable as possible. At The Dental Spot of Collegeville, some of our additional financing options include:
In-House Membership Plan – For one low annual fee, you can get the preventive dental care you need and enjoy sizable discounts on many other services, including Invisalign.
CareCredit Financing – With this option, you don't have to worry about paying for your entire treatment upfront. You can split up the total cost of your care into smaller, budget-friendly monthly installments. It helps make even the most expensive treatments fit any budget!
Special Offers – We are currently offering a free Invisalign consultation for patients who are interested in getting a straighter smile! You can check our website monthly to view our current specials.
Invisalign FAQs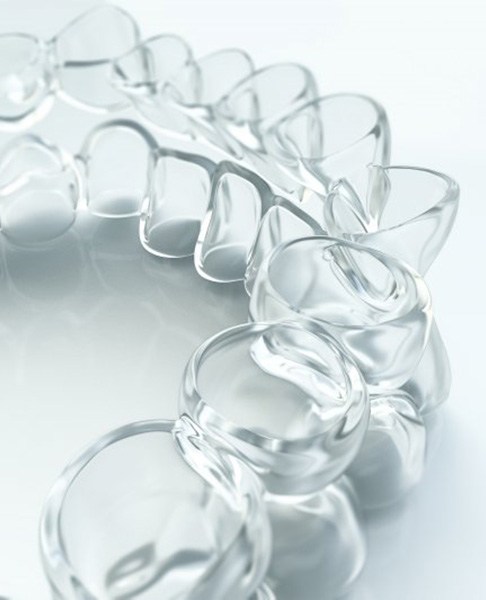 Are you interested in a hassle-free solution for a straighter smile? Then Invisalign in Collegeville is likely an excellent choice for you! However, it's only natural to have some questions about this revolutionary aligner system before you're ready to commit to a treatment plan. We are more than happy to go over all your questions and walk you through the entire Invisalign process during your initial consultation. In the meantime, we've gathered some of the most common questions we get about Invisalign below so you can learn more! When you're ready to schedule your next appointment, give our office a call!
Is Invisalign Right for Me?
Invisalign is a reliable system that works for the vast majority of patients. While we typically won't recommend Invisalign for children, it's an excellent choice for teens and adults of all ages! As long as you are in good oral health, there's a great chance that Invisalign could help you overcome your orthodontic issues. That being said, Invisalign is not right for everyone. Traditional braces are often a better, more effective choice for patients with more severe or complicated cases. The only way to know for sure if Invisalign is right for you is to come see us for a consultation!
How Long Does Invisalign Take?
The length of your Invisalign treatment will depend on many important factors, including your age and the severity of your orthodontic problems. Additionally, how well you adhere to your treatment plan will influence how quickly you achieve results. If you don't wear your aligners often enough or lose/break them frequently, you could add extra time (and money) to your treatment. During your routine Invisalign checkups, we'll take a close look at the position of your teeth to ensure your plan is staying on track and your smile is shifting as anticipated. If needed, we may make minor adjustments to your treatment plan to help you achieve the best results. In general, most patients complete their Invisalign treatment in 12 to 18 months.
Are Invisalign Results Permanent?
The idea is for your Invisalign results to be permanent; however, if you do not follow the instructions provided by your dentist, there is a chance that your teeth could shift out of alignment again. This is why wearing a retainer is necessary. It takes time for teeth to remain in their new location, so if you don't have something to help with this process, they can easily move back and undo all your hard work.
Does Invisalign Hurt?
Overall, numerous surveys show that the vast majority of patients consider Invisalign to be a more comfortable orthodontic treatment than metal braces. Traditional metal braces are notorious for their sharp and intrusive wires and brackets, which cause painful sores on the soft tissues in the mouth. Alternatively, Invisalign is crafted from a single piece of smooth, biocompatible plastic designed to glide comfortably past your cheeks, lips, and tongue.
What Should I Do If I Lose My Invisalign Trays?
It is always important to keep your previous set of aligners just in case you lose or damage one. Should you find yourself in this situation, make sure to call our office right away and alert us. After a quick review of your smile, we can determine if you should move forward to the next set in the series or if a new aligner needs to be created. By quickly reinserting your previous set of aligners, you can avoid more extensive delays in your treatment.
Do I Need to Wear a Retainer After Invisalign?
Just like with any other orthodontic treatment, you will need to wear a retainer once you've completed your Invisalign treatment. These small appliances are key to ensuring your teeth don't shift back out of place once you stop wearing your aligners. At first, you'll likely wear your custom retainer every evening. Once we see that your teeth are becoming more stable in their new positions, we'll guide you through a modified wear time, often 3-5 nights a week. Wearing your retainer faithfully after your treatment is the only way to ensure your newly straightened smile lasts as long as possible!
Can I Be Treated With Invisalign If I've Worn Braces in the Past?
This answer is different for each person. In most cases, yes, a person can wear Invisalign even if they previously wore metal braces. However, it ultimately depends on the state of your smile and if Invisalign is enough to fix the problem of overcrowding, gaps, or bite misalignment. Only a thorough consultation with our team at The Dental Spot will determine if you can expect great results with clear aligners, or if you require metal braces to once again fix the problem.