Restorative Dentistry – Collegeville, PA
Restore Missing, Decayed, & Damaged Teeth
Teeth can become damaged, get knocked-out, or develop cavities due to a variety of reasons besides poor oral hygiene. At The Dental Spot of Collegeville, we offer long-lasting, natural-looking restorative treatments to protect your smile from further damage and restore its function and appearance. Using biocompatible materials, like zirconia, and ceramic, we're able to craft beautiful crowns, bridges, dentures, and even treat cavities. With our options for restorative dentistry in Collegeville, PA, you can smile with confidence knowing that your mouth is healthy and looks great.
Why Choose The Dental Spot of Collegeville for Restorative Dentistry?
Zirconia & All-Ceramic Dental Crowns Available
In-Network with Several Major PPO Plans
Dental Implant-Retained Restorations Available
Tooth-Colored Fillings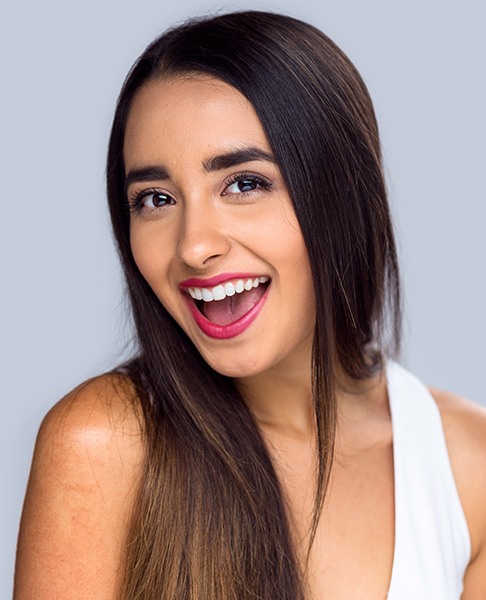 Instead of noticeable silver cavity fillings, we provide discreet, biocompatible, and highly effective tooth-colored fillings to treat decay. We use composite resin, which consists of finely ground particles of acrylic and plastic to seal off the vulnerable, decayed area of your tooth to prevent additional damage. We custom-shade the resin so it looks virtually indistinguishable from your natural tooth and be unnoticeable to onlookers. With routine maintenance, your filling will continue protecting your tooth for years to come.
Dental Crowns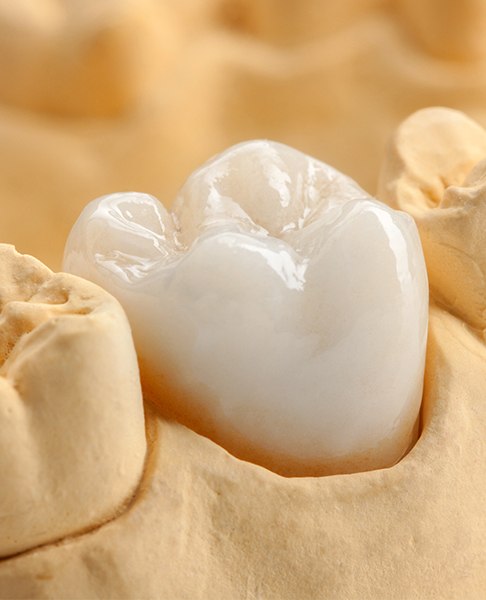 Dental crowns are custom-crafted, cap-like structures that are designed to fit over the biting surface of damaged, misshapen, or severely decayed teeth to provide them with additional support and protection. Crowns can be made from a variety of materials, but many patients choose to have them crafted out of natural-looking zirconia or ceramic. These materials blend in with your smile as well as restore the health of your tooth.
Root Canal Therapy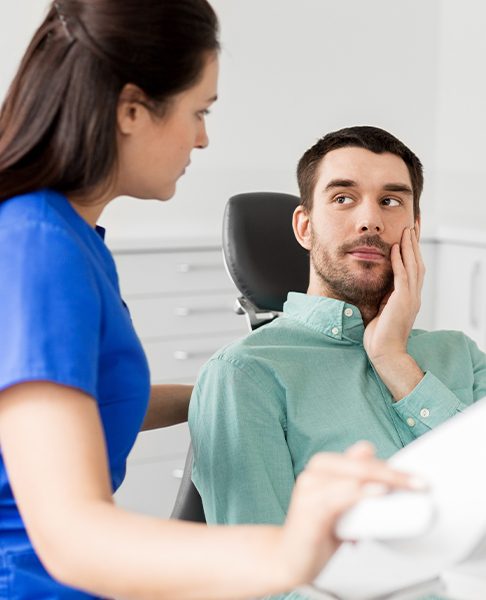 Root canal therapy is a widely feared treatment, but the truth is, this procedure allows us to save your natural tooth from extraction and cure severe, painful toothaches caused by infections. Dr. Plasha also makes sure that the procedure is as painless as possible by administering a local anesthetic beforehand, so you won't feel an ounce of pain. Once your tooth is treated and protected with a dental crown, you'll be able to continue enjoying using it as you normally would.