Restorative Dentistry – Collegeville, PA
Restore Missing, Decayed, & Damaged Teeth
Teeth can become damaged, get knocked-out, or develop cavities due to a variety of reasons besides poor oral hygiene. At The Dental Spot, we offer long-lasting, natural-looking restorative treatments to protect your smile from further damage and restore its function and appearance. Using biocompatible materials, like zirconia, and ceramic, we're able to craft beautiful crowns, bridges, dentures, and even treat cavities. With our options for restorative dentistry in Collegeville, PA, you can smile with confidence knowing that your mouth is healthy and looks great.
Why Choose The Dental Spot for Restorative Dentistry?
Zirconia & All-Ceramic Dental Crowns Available
In-Network with Several Major PPO Plans
Dental Implant-Retained Restorations Available
Tooth-Colored Fillings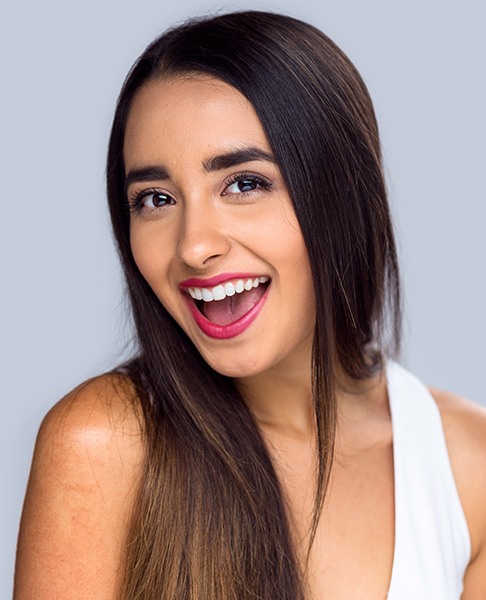 Instead of noticeable silver cavity fillings, we provide discreet, biocompatible, and highly effective tooth-colored fillings to treat decay. We use composite resin, which consists of finely ground particles of acrylic and plastic to seal off the vulnerable, decayed area of your tooth to prevent additional damage. We custom-shade the resin so it looks virtually indistinguishable from your natural tooth and be unnoticeable to onlookers. With routine maintenance, your filling will continue protecting your tooth for years to come.
Dental Crowns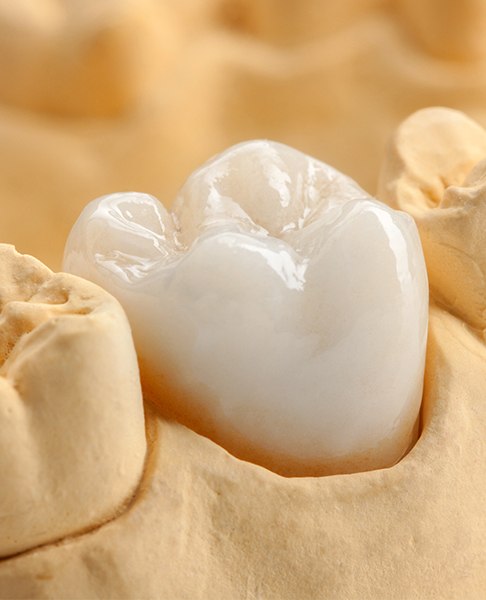 Dental crowns are custom-crafted, cap-like structures that are designed to fit over the biting surface of damaged, misshapen, or severely decayed teeth to provide them with additional support and protection. Crowns can be made from a variety of materials, but many patients choose to have them crafted out of natural-looking zirconia or ceramic. These materials blend in with your smile as well as restore the health of your tooth.
Dental Bridges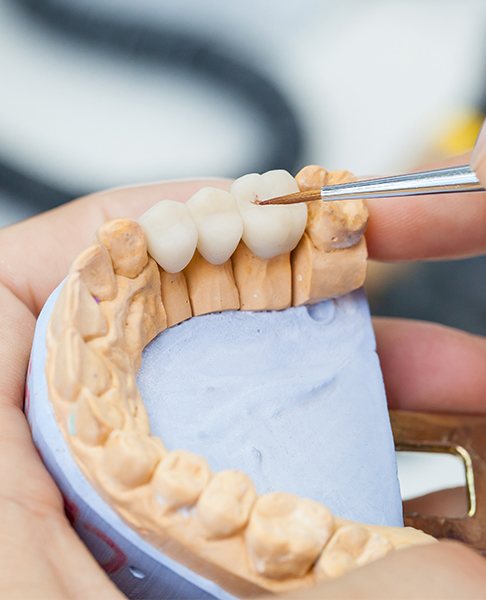 If you're missing one or more teeth in a row, a dental bridge may be the best solution to help restore your smile. It's comprised of two dental crowns fused to either side of free-standing replacement teeth, called pontics. The crowns are attached to your natural teeth located on both sides of the gap in your smile, securing the replacement teeth and completing the row. Not only will bridges help your existing teeth stay aligned, but they can also make chewing food easier.
Dentures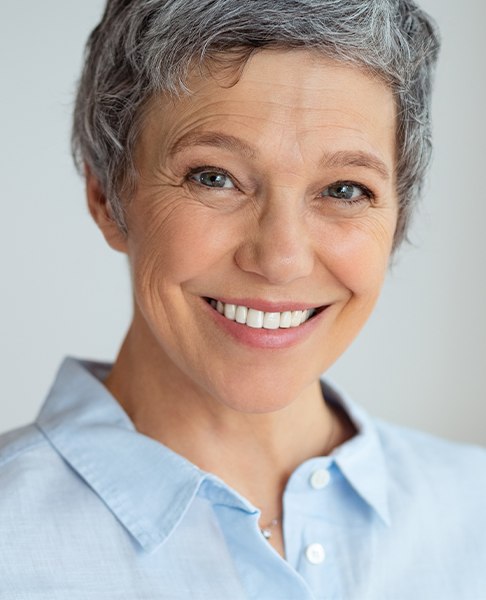 We offer both full and partial dentures that can help restore several or all missing teeth along an arch. Dentures provide you with a complete and functional smile that can help you maintain a nutritious diet, boost your confidence, and encourage you to smile more! Both types are crafted from a lifelike gum-colored acrylic base that houses customized, ceramic replacement teeth. Partials are strategically made to fit like a puzzle piece between your existing teeth, while full dentures have a specially-shaped base that's made to utilize natural suction and denture adhesive to stay securely in place on your gums.
Dental Implants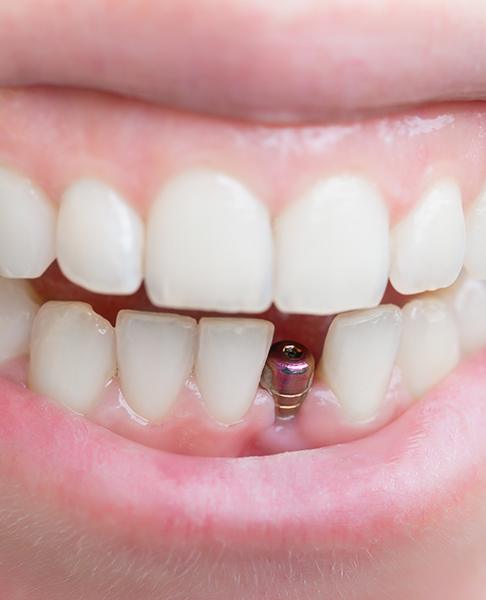 In addition to offering traditional tooth replacement solutions like dentures and bridges, we also provide advanced implant-retained restorations. This is where we anchor restorations to titanium dental implants that are placed below your gumline, giving them a strong and stable foundation. Whether you're missing a single tooth or an entire arch, dental implants are a permanent, reliable way to restore your complete smile and biting force without having to worry about jawbone deterioration or other long-term negative effects of tooth loss.
Emergency Dentistry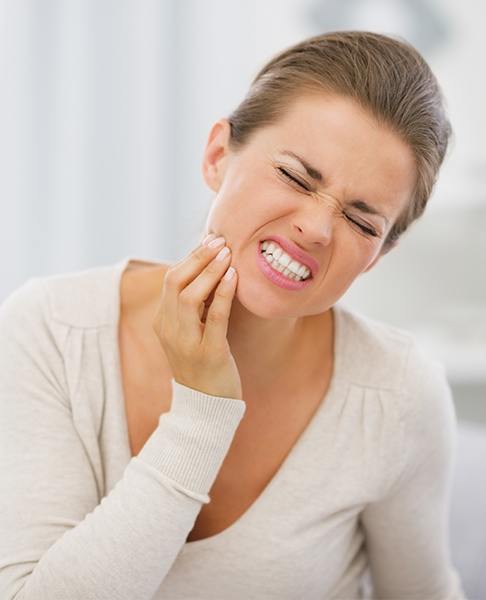 If you find yourself in the midst of a dental emergency and are experiencing a severe toothache, knocked-out permanent tooth, or any out-of-the-ordinary oral symptoms, we offer fast and pain-relieving urgent dental treatments. All you need to do is contact our dental office as soon as the accident occurs. Our team will provide you with over-the-phone first-aid guidance and schedule an appointment for as soon as possible.
Learn About Emergency Dentistry
Root Canal Therapy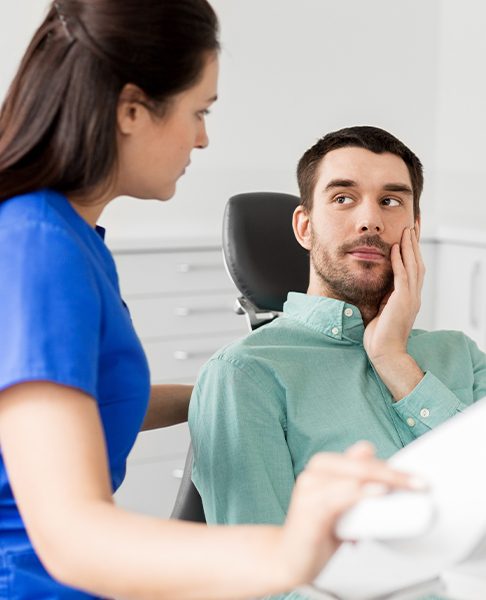 Root canal therapy is a widely feared treatment, but the truth is, this procedure allows us to save your natural tooth from extraction and cure severe, painful toothaches caused by infections. Dr. Plasha also makes sure that the procedure is as painless as possible by administering a local anesthetic beforehand, so you won't feel an ounce of pain. Once your tooth is treated and protected with a dental crown, you'll be able to continue enjoying using it as you normally would.
Tooth Extractions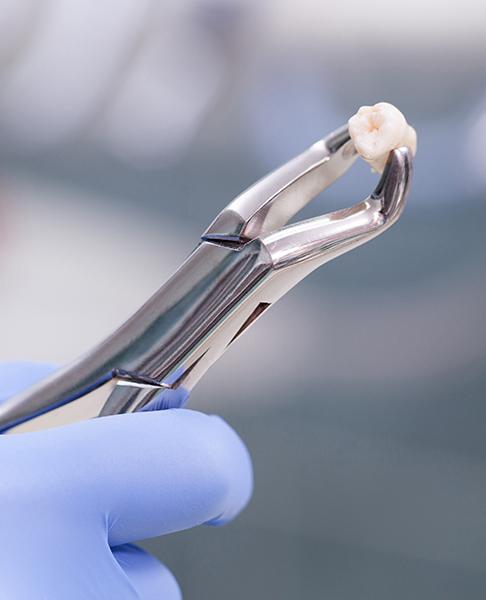 At The Dental Spot, we aim to save your natural teeth at all costs. However, in some cases, the only way that we're able to do this is by removing a severely damaged tooth to keep the problem from spreading. Once we extract the tooth, we'll be able to fill the gap in your smile with a prosthetic implant-retained crown or bridge to complete your arch of teeth so you can have a healthy and full smile.