Tooth Extractions – Collegeville, PA
Save Your Smile from Compromised Teeth
When you make The Dental Spot of Collegeville your dental home, Dr. Plasha will work tirelessly to keep your smile healthy and complete for the rest of your life. But while keeping all of your natural teeth is generally the preferable option, there are times where keeping a tooth is not in the best interest of your oral health – specifically, when the tooth is so severely decayed, broken, or infected that it's beyond salvaging. Our team can perform a quick and comfortable tooth extraction to remove the problematic tooth to protect the rest of your smile. Call today to learn more about this treatment option and when it might be appropriate.
Why Choose the Dental Spot of Collegeville for Tooth Extractions?
In-Network with Several Major Dental PPOs
Nitrous Oxide for Anxious Patients
In-House Dental Implant Placement
Reasons Why Tooth Extractions Are Necessary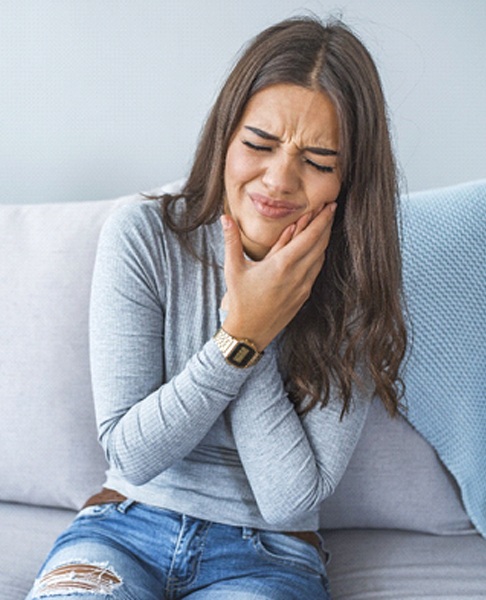 A tooth extraction is not a procedure that we recommend for just any situation. Our goal is always to protect your entire smile, and that means saving or repairing teeth whenever we have the opportunity. But some teeth are just beyond salvaging, and in such cases an extraction can be the only real choice. The following circumstances may call for an extraction:
Your tooth has extensive decay or damage that a crown can't fix.
An infection is threatening to spread beyond the roots of the tooth.
Your child has baby tooth that should have fallen out a while ago.
You have advanced gum disease or jawbone loss that has weakened the bond between your teeth and your jaw.
The Process of Removing a Tooth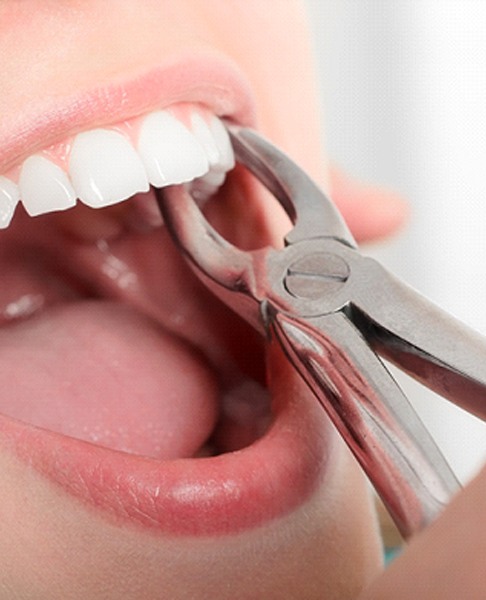 A tooth that has fully emerged and is above the gum line can be removed with a simple extraction process. All we need to do is numb your mouth and loosen the tooth with a special pair of forceps before removing it. If the tooth has become impacted or has broken off at or below the gum line, surgery will most likely be required. The procedure will be relatively straightforward; we just need to make a small incision in the gums so that we can get at the actual tooth. If we can't remove the entire tooth all at once, we can divide it into sections first.
Tooth Extraction Aftercare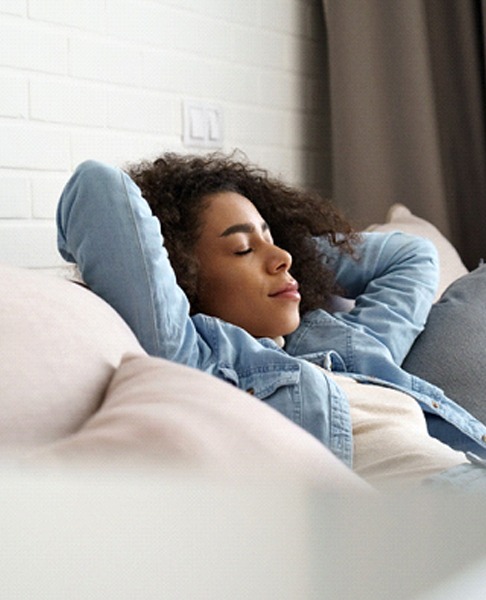 We'll give you some specific post-op instructions to follow so that your mouth heals correctly and in a timely manner after the procedure. Basic aftercare techniques include:
Taking your prescribe pain medication as per our instructions.
Keeping the surgical site clean via careful brushing and flossing.
Drinking plenty of water and resting for the remainder of the day.
Using an ice pack or cold compress to reduce swelling.
Staying away from hard, crunchy, sticky, or spicy foods while your mouth is recovering.
Don't panic if you notice some swelling and light bleeding for a few days; that's a normal result of tooth extraction. That said, you should call us immediately if these symptoms grow worse over time or don't go away when they should.
Understanding the Cost of Tooth Extractions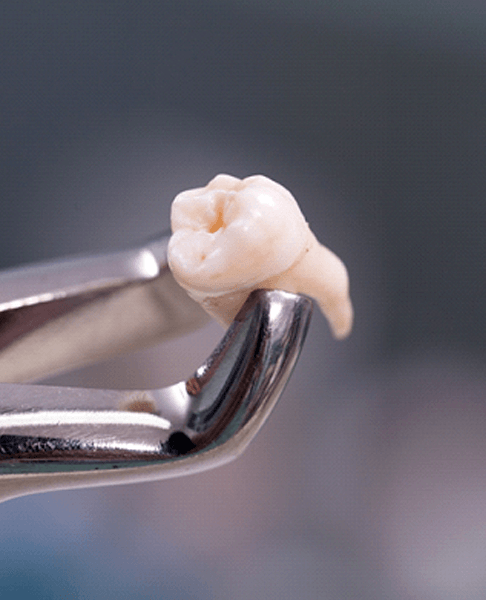 The cost of tooth extractions can be influenced by a few different factors. During your appointment, we will be able to provide a personalized price estimate. For most people, this procedure is relatively affordable, particularly if they avail themselves of financing, insurance, or our in-house dental membership plan. Our team will do all we can to explain your financial options and make your care as affordable as possible.
Factors That Can Affect Tooth Extraction Cost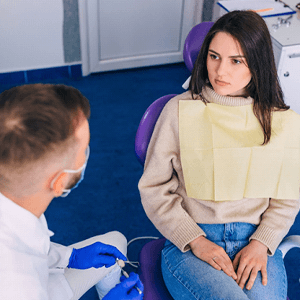 After we have had the opportunity to evaluate your situation, we will be able to determine the cost of your needed extraction(s). Here are some factors that may influence the price of your procedure:
The type and location of the tooth that needs to be removed. Some teeth are more difficult to extract than others, leading to higher fees.
The number of extractions needed. Logically, removing multiple teeth costs more than removing just one.
The overall complexity of your case. We are usually able to perform tooth extractions right here in our Collegeville dental office. However, if a case is particularly complex, we refer patients to a specialist, whose pricing policies may be different from our own.
Additional care. Sedation during your procedure, as well as tooth replacement afterward, can add to the total cost of your care. The type of tooth replacement you choose (whether it is a bridge, implant, or denture) can also influence price.
Does Dental Insurance Cover Tooth Extractions?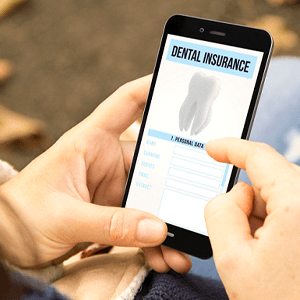 In most cases, yes, dental insurance does cover tooth extractions. Simple extractions are often classified as a minor service, meaning that around 80% of their cost may be covered. However, surgical and complex extractions may be just 50% covered. Here at The Dental Spot, our team is in-network with a number of major PPO plans, and we can help you take advantage of out-of-network benefits as well. Our goal is to help you minimize your out-of-pocket costs.
Other Options for Making Tooth Extractions Affordable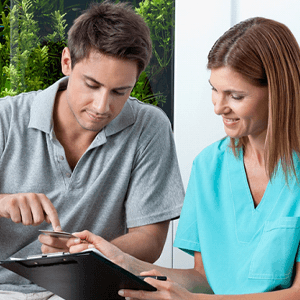 In addition to assisting you as you use your dental insurance, we offer a few provisions that may make it easier for you to afford your tooth extractions:
We are partnered with CareCredit, a third-party lender that offers no-interest and low-interest payment plans for dental services. We can guide you through the application process. The majority of patients are eligible for credit.
In-house membership plan. In exchange for a reasonable annual fee, you can sign up for our in-house savings plan. It provides a 20 – 30% discount on many of the services available in our office. It also covers preventive care and one annual emergency exam.
Are you ready to learn more about tooth extractions and their cost? Get in touch with The Dental Spot today to learn more about how we can help you navigate the financial aspect of your care.