Dental Insurance – Collegeville, PA
Your Quick & Easy Guide to Using Dental Insurance
How well do you understand your dental insurance? Are you getting the most out of it? While most patients are usually unsure, we're ready to help you answer this with a resounding "Yes!" here at The Dental Spot of Collegeville. We accept a long list of popular plans, and not only that, but we actively help our patients maximize their benefits so they can take great care of their teeth and wallet whenever they come to see us. Be sure to read our short dental insurance guide below, and go ahead and give us a call if you have any questions.
Understanding How Dental Insurance Works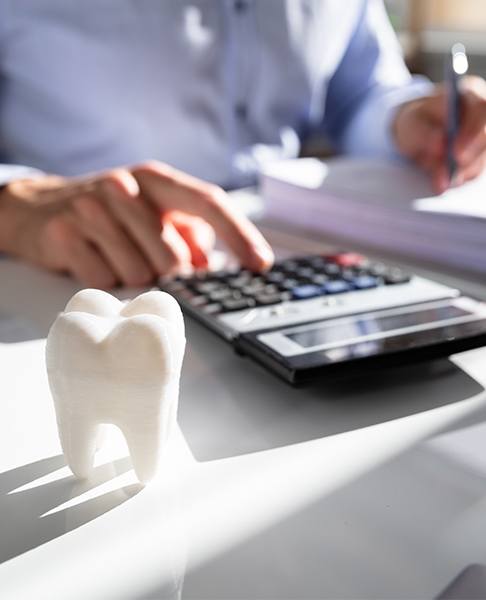 While medical insurance is more about helping people deal with unexpected health issues (a car wreck or heart attack), dental insurance is notably different, in that its main focus is prevention. The idea is that by making routine care easily affordable, a patient will be able to stop most dental issues before they start and take care of minor ones early. In the end, this approach results in a healthier mouth and less money spent on dental care overall—a big win-win for policyholders.
What Your Dental Insurance Plan Covers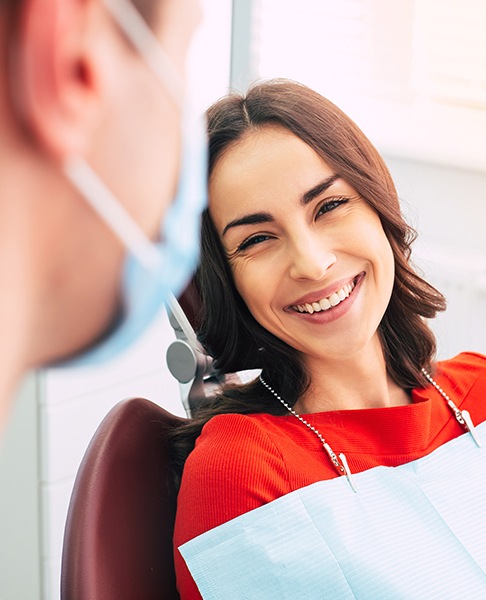 Most dental insurance plans follow what is called the "100-80-50" structure, which looks something like this:
Preventive care (checkups, cleanings, X-rays) is covered 100%
Basic restorative care (fillings, bonding) is covered 80%
Advanced restorative care (crowns, dentures, root canals) is covered 50%
Because cosmetic procedures like veneers and whitening are elective, they typically are not covered by insurance. Based on these numbers, this is why we recommend that most patients primarily use their plans to pay for preventive services.
We Offer In-Network Savings & Welcome Out-of-Network Providers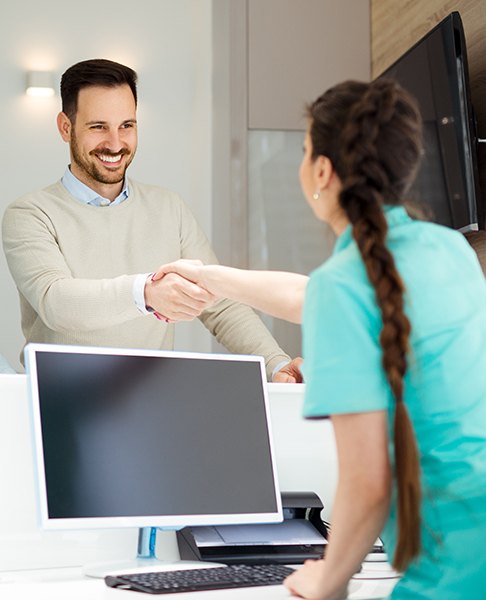 Whether we are in-network with your insurance plan or not, we're ready to help you use it to save at your next appointment at The Dental Spot of Collegeville. If we're in-network with your plan, you'll gain instant access to your benefits and can trust you're getting the best rates. If we're out-of-network, we'll file your claim quickly to ensure you're reimbursed right away.
We are in network with the following providers:
ACS Benefit Service
Aetna Health Management, LLC
Allied National
Always Care
American Benefit Corporation
American Trust Administrators, Inc. (ATA)
Ameritas
Ameritas Life Insurance Corp
Ameritas Life Insurance Corp of New York
Argus Dental Plan
Assurant/DHA
Benefits Assistant Corporation (BAC)
Benefit Plan Administrators (BPA)
Best Life and Health Co.
Chesterfield Dental
Cigna
Citizens Security Life Insurance Co.
Colonial Life Insurance Company
Commercial Travelers
ComTon, Inc
Consociate
Connection Dental
Corporate Benefit Services
Covenant Administrators, Inc.
Custom Design Benefits
DeCare/Wellpoint
Dental Network of America, LLC (DNoA)
Delta Dental
Dunn and Associates
Employee Benefits Services Center
Epic Dental
First Benefit Administrators
First Reliance Standard Life Insurance Company
GDS/Coventry
Group Administrators
Guardian
HealthScope
HealthSmart (*formerly Wells Fargo)
Health Resources Inc. PPO/USA
Humana Dental PPO
Kansas City Life Insurance Company
Key Benefits Administrator, Inc. (KBA)
Lincoln Financial Group
MedBen/Medical Benefits Administrators
Meritain
Nova Net
Physicians Mutual Life Insurance Company
Principal
Reliance Standard Life Insurance Company
Renaissance Dental
Revolv
Security Life
Standard Insurance Company
Standard Life insurance Company of New York
SIHO Insurance Services
SISCO (Self Insurance Services Company)
Starmount Life Insurance Company
Unum Dental
Wayne County (Indiana) Government
Zelis