Veneers – Collegeville, PA
Easily Achieve the Smile of Your Dreams
If you're unhappy with the state of your smile due to issues such as staining, small chips or cracks, or even gaps between your teeth, you might be wondering what it'll take to get your grin back on track. Fortunately, veneers are one of the most comprehensive and capable cosmetic treatments available! Here at The Dental Spot of Collegeville, we can use veneers to easily help you achieve the smile of your dreams in as little as two quick appointments. Continue reading below to learn a little more about veneers in Collegeville, the process for receiving them, and some of their awesome benefits. For additional information or to schedule a visit, don't hesitate to give our office a call today!
Why Choose The Dental Spot of Collegeville for Veneers?
Friendly & Experienced Dental Team
Flexible Financing Available
Gorgeous, Natural-Looking Results
What Are Dental Veneers?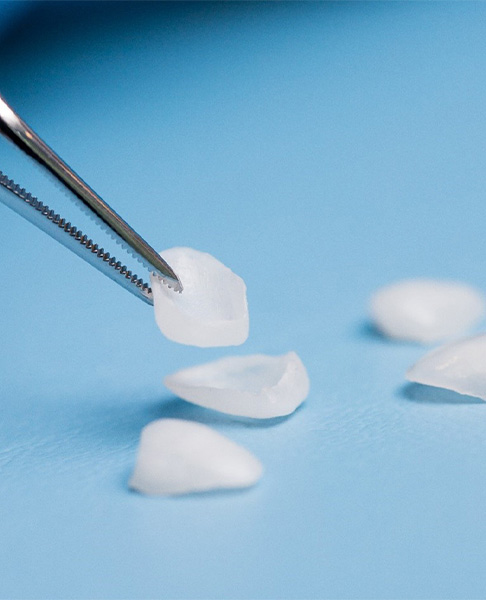 Veneers are thin shells made from high-quality materials like porcelain, and they can be bonded to the outer surfaces of teeth in order to immediately and noticeably improve their appearance. They're capable of addressing a wide umbrella of imperfections and issues including but not limited to: stained teeth, chipped or fractured teeth, misshapen teeth, gaps between teeth, and more. They can sometimes even be used to make your teeth appear straighter without the need for orthodontic treatment! Better yet, veneers are lifelike in appearance, stain-resistant, and capable of lasting for several years.
The Process of Getting Veneers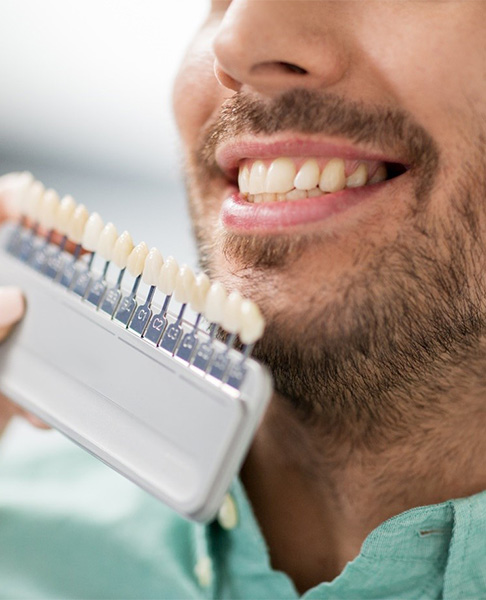 After scheduling your consultation with us and discussing your relevant smile goals, we'll be able to begin preparing your teeth to receive veneers. First your teeth are cleaned, and then a small amount of enamel is shaved off from the teeth receiving veneers. This alteration is nothing to worry about and ensures that the veneers will fit nicely once they've been bonded, though it's worth noting that teeth treated in this manner will always need to be outfitted with veneers moving forward.
Impressions of your smile are then taken that will be used in the creation of your veneers. This process can sometimes take a couple of weeks, and in the meantime you'll be given temporary veneers to wear until your final ones are ready. Your permanent veneers might also need to be reshaped and readjusted before they're bonded to your teeth and you're sent on your way.
The Benefits of Veneers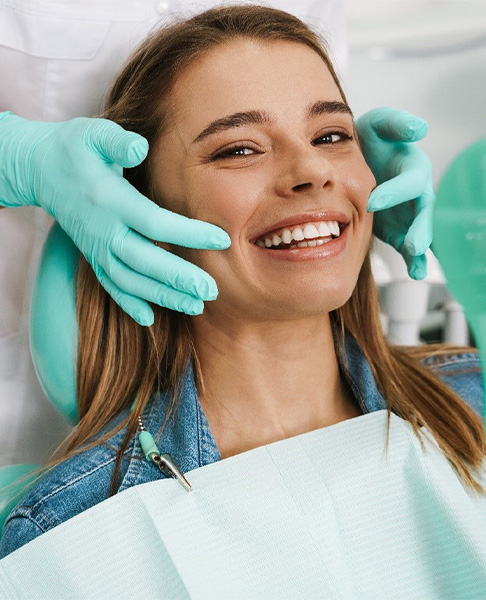 If you're still a little hesitant about committing to veneers, consider some of their many priceless benefits:
Veneers are natural-looking and customized specifically for your smile.
Veneers are durable and can last for 10 to 15 years with proper oral hygiene and regular preventive care.
They're made from high quality materials that are stain-resistant and impervious to cavities.
They're notably versatile and can conceal multiple cosmetic dental flaws simultaneously, in one or multiple teeth.