Preventive Dentistry – Collegeville, PA
Warding Off the Threat of Oral Health Issues
Without keeping up with routine, preventive dental care, your mouth is at risk of developing common oral health problems, like cavities, gum disease, dental damage, and even oral cancer. Dr. Plasha is dedicated to not just treating issues as they arise, but also making sure that your smile stays healthy throughout your life. That way, you can avoid needing costly, invasive treatments down the road and continue enjoying a functional and complete set of pearly whites. Read on to learn about some of the options for preventive dentistry in Collegeville, PA we offer to keep your oral health on the right track.
Why Choose The Dental Spot of Collegeville for Preventive Dentistry?
Safe, Clear Digital X-Ray Imaging
Able to Treat the Whole Family
In-Network Provider with Several PPO Plans
Dental Checkups & Teeth Cleanings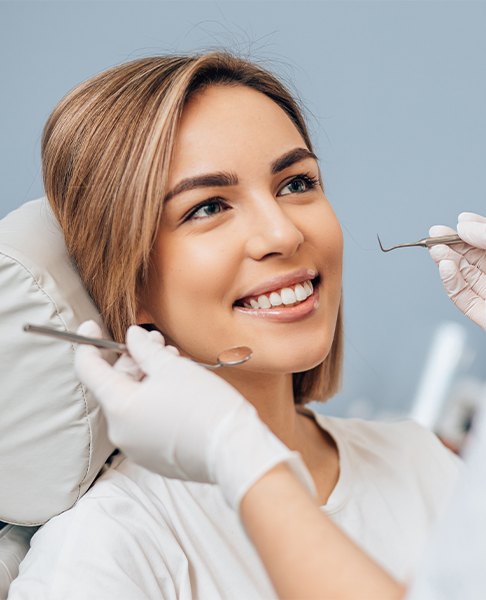 The American Dental Association recommends getting a checkup and cleaning every six months to keep your teeth and gums healthy and free of infection and disease. During these appointments, Dr. Plasha will take X-rays of your mouth and conduct a visual examination of your oral cavity in search of any problems that may have developed since your last visit. If he spots anything, he'll put together a customized treatment plan to fix the issue and restore your oral health. Finally, Dr. Plasha will professionally clean your teeth so you feel refreshed and healthy as you leave our dental office.
Gum Disease Treatment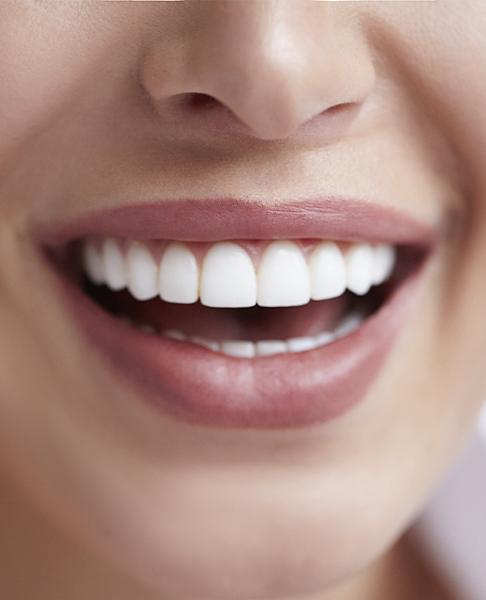 Gum disease is a common oral condition that typically develops due to poor oral hygiene. When harmful bacteria overrun your mouth, they produce toxins that can cause gum inflammation and infection, resulting in symptoms such as bleeding when you brush, gum recession, and chronic bad breath. Our goal is to catch these signs as soon as possible so we can provide you with gum disease treatment and restore your oral health.
Oral Cancer Screening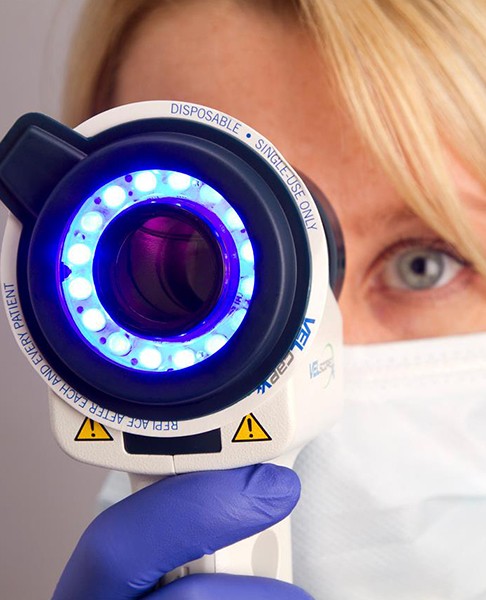 At each of your semi-annual checkups, we will provide you with an oral cancer screening. This process is fast, but it could also be the difference between life and death for some patients. Dr. Plasha will examine your lips, throat, and the inside of your mouth for any signs of the disease, such as red and white patches. If our team notices anything suspicious, we'll refer you for additional testing from a specialist. With routine screenings, we aim to catch the early signs of oral cancer to increase your chances of successful treatment and keep it from spreading.
Children's Dentistry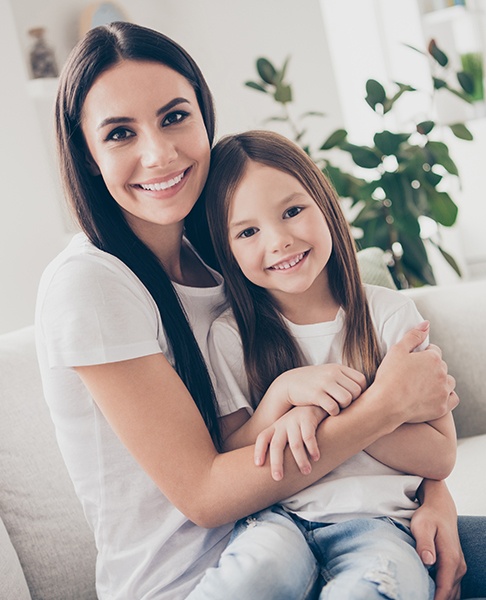 At The Dental Spot of Collegeville, our team is happy to care for patients of all ages, including children. If you need a checkup and cleaning, along with your little one, we welcome you to schedule an appointment at the same time for your convenience. We offer a variety of kid-friendly treatments to help their growing smile stay healthy. Our team also provides educational tricks and tips on brushing and flossing at home so they can have the tools they need to keep their smile healthy for a lifetime.
Learn More About Children's Dentistry
Fluoride Treatment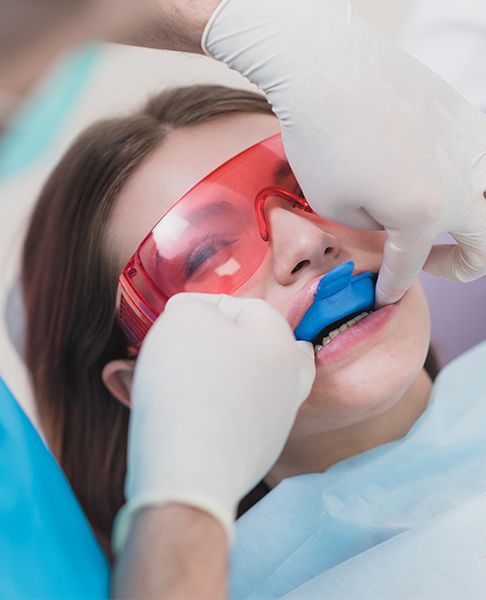 Fluoride is a mineral that's found in rocks, fresh fruits, vegetables, and a variety of other natural items. It has been added to local water sources to help aid in cavity prevention as well because it is known to strengthen the tooth enamel, which is the outermost protective layer. If we notice that you or your child may not be receiving enough fluoride because you don't drink enough tap water or you haven't been receiving enough in your diet, then we may suggest fluoride treatments. They're fast, painless, and can help keep your smile free of decay.
Nightguards for Teeth Grinding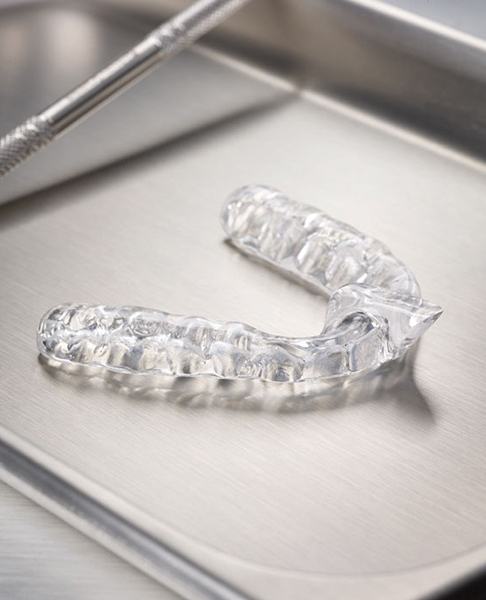 Do you wake up with a sore mouth and aching jaw? These are common signs that you grind and clench your teeth as you sleep. This condition, called bruxism, can increase your risk of damaging or breaking a tooth and wears down your enamel, putting you at a greater risk of developing cavities. We offer customized acrylic nightguards to help shield your teeth from each other while also protecting your jaw joints.
Toothpastes/
Mouthwashes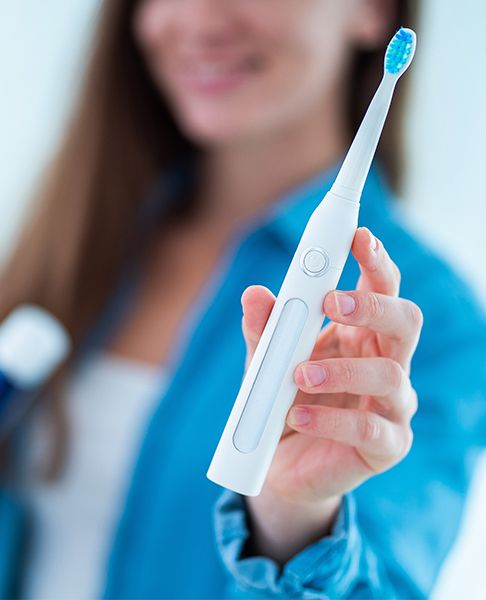 New oral hygiene products are coming out every day featuring different active ingredients, like charcoal, hemp, and countless others. But how do you know what brand and type of mouthwash and toothpaste is best for your smile? At The Dental Spot of Collegeville, we're happy to recommend oral hygiene products to you. For toothpaste, we suggest sticking with Colgate, Sensodyne, and Total SF, and for mouthwashes, Listerine Total or Act Total.