Cosmetic Dental Bonding – Collegeville, PA
A Great Way to Touch-Up Teeth
Even if your smile has flaws, maybe they're rather minor ones. Perhaps you have light tooth stains, a small chip or crack, or a similar issue. Still, it's always a good idea to get touch-ups for such things. Luckily enough, The Dental Spot has an ideal solution: cosmetic dental bonding. This procedure effectively hides the slight defects in your grin. To learn how it works, continue reading or book a consultation at our office.
What is Cosmetic Dental Bonding?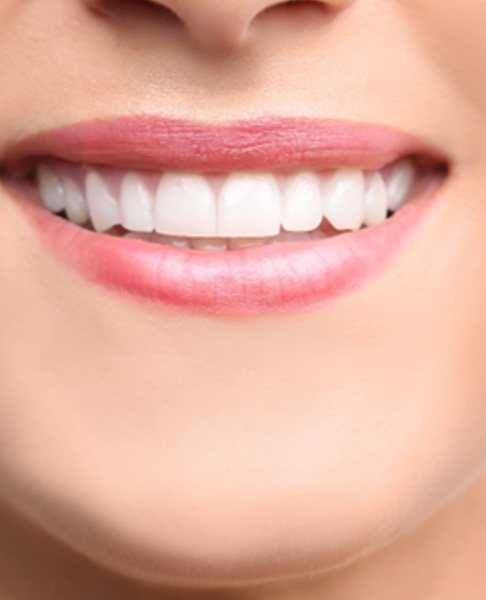 In essence, cosmetic dental bonding is a dental treatment for small smile flaws. It uses tooth-colored resin to hide stains, chips, and cracks. In applying this material, the process leads to results that blend seamlessly with adjacent teeth.
Generally, the bonding process can be done in just one appointment. (If your tooth damage is extensive, though, you may need multiple visits.) Dr. Plasha only has to apply the resin to your tooth, sculpt it, and harden it with a UV light. Once those steps are done, the treated area won't stand out from its surroundings.
Who is a Good Candidate for Cosmetic Dental Bonding?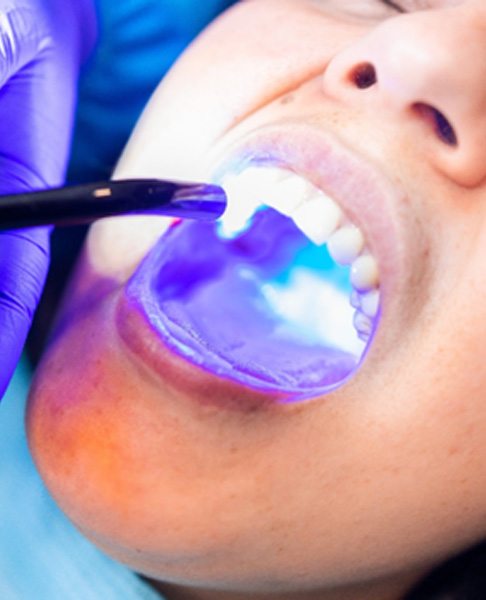 Since it's great at fixing small imperfections, almost anyone can qualify for cosmetic dental bonding. (The procedure doesn't usually have strict requirements.) However, ideal treatment candidates are nonetheless those with minor smile flaws. As such, bonding is best suited for patients with one (or more) of the following:
Mild tooth chips and cracks
Small yet noticeable gaps between teeth
Moderate-to-severe discoloration
Irregularities in tooth shape
Teeth that seem rather small or "stubby"
Barring the issues above, the best way to confirm your bonding candidacy is to visit Dr. Plasha. He'll assess your smile and its features during the initial consultation. Once he's made his notes, he can determine if cosmetic dental bonding suits you!
The Benefits of Cosmetic Dental Bonding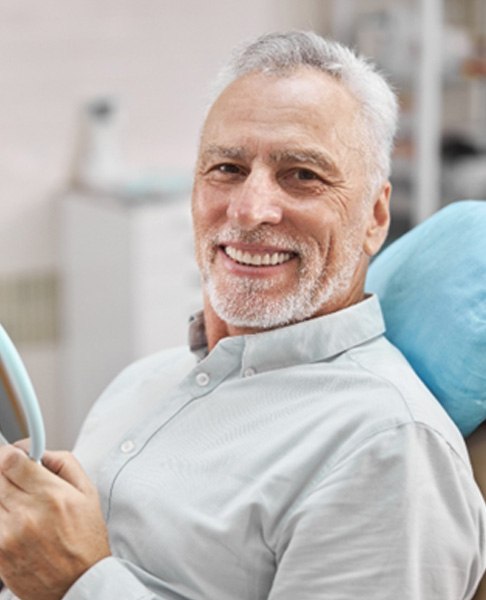 Should you receive cosmetic dental bonding, the treatment will provide you with several amazing benefits. The most common of these are:
Quick & Simple Care – Being non-invasive, cosmetic dental bonding doesn't remove any enamel. It thus takes little time and preserves much of your natural tooth structure.
A Versatile Fix – Cosmetic bonding's resin can cover the whole fronts of teeth. That being the case, it can address a vast range of smile flaws.
Easy-to-Maintain Results – Ultimately, cosmetic bonding results don't require much maintenance. Simply brush your teeth twice daily and floss between them once daily. From there, the treatment effects should persist for several years.
Cost - Effectiveness – Ultimately, cosmetic dental bonding is one of the cheapest kinds of cosmetic dentistry. Therefore, it's ideal for patients with a small budget.