Aetna Dentist – City, ST
Maintain a Healthy Smile with Aetna
Looking for an Aetna dentist? Look no further! At The Dental Spot of Collegeville, Dr. Plasha is proud to be an in-network provider with Aetna. By partnering with Aetna, we negotiate services and fees in advance, ensuring you pay less for dental care at our office. We firmly believe that preventive care is key to reducing costs and minimizing future restorative needs. So, take charge of your smile and save big all year long! Contact us today to discover how we can help you make the most of your benefits and maintain a healthy, happy smile.
Aetna Coverage Availability & Fees
Dental insurance focuses on prevention to keep your oral health in tip-top shape, helping you avoid costly treatments in the future. With Aetna dental insurance in Collegeville, you can find comprehensive plans for families and individuals, ensuring a healthy smile within your budget.
While every plan varies from person to person, most policies include:
Preventive services covered at 100%
Minor restorative services covered at 80%
Major restorative services covered at 50%
Paying your monthly premiums allows you to visit the dentist every 6 months for cleaning and checkups, helping to prevent dental problems and reduce overall expenses. Remember: you should always use your annual benefits before they expire at the end of the year. Otherwise, you could miss out on those benefits. While it's best to choose an in-network dentist for more coverage, we're pleased to welcome both in-network and out-of-network patients.
Meet Alicia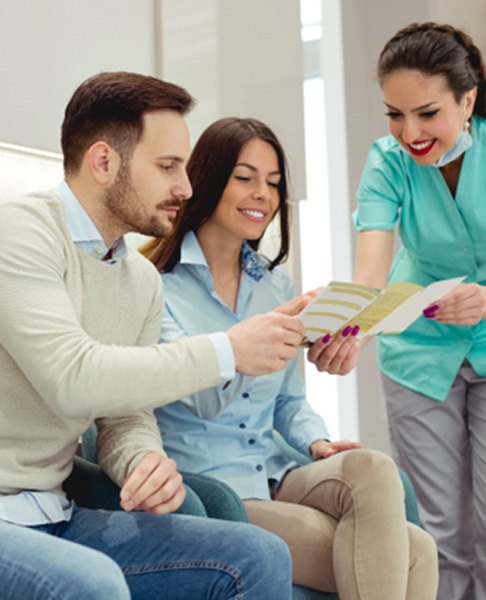 We get it – dental insurance can be confusing. Fortunately, you don't have to navigate it alone! Alicia is a caring dental assistant in our office who is dedicated to your smile. Working closely with Dr. Plasha, she's not only there to assist during your dental procedure but also to address any dental insurance inquiries.
Alicia can review your plan, help you understand your coverage, and find ways to maximize your savings. You can have peace of mind knowing that our office will handle the paperwork and claims for you, making your visit stress-free. Don't hesitate to reach out to Alicia for any questions or assistance you need during your smile journey!