June 9, 2021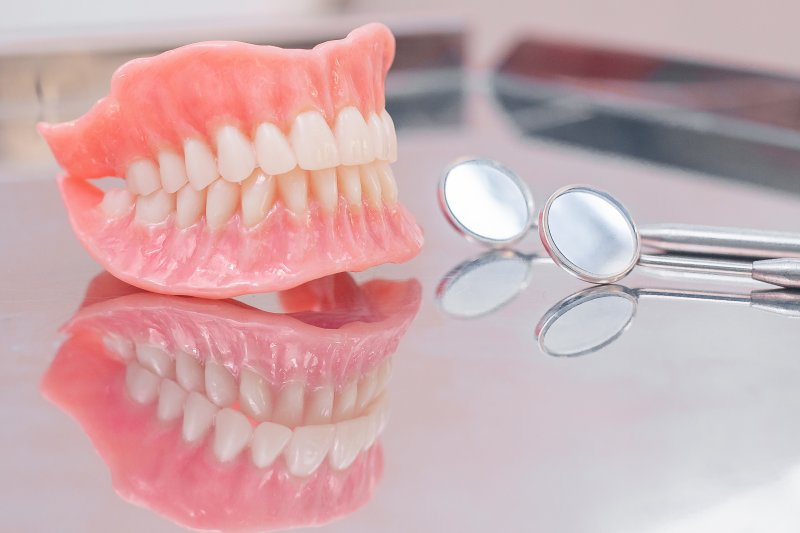 Whether you or someone you know is living with dentures, you are likely grateful that the advancements in dentistry have made it possible to enjoy prosthetics that look and feel more natural. Unlike those created 30 or 40 years ago or those fabricated by early civilizations in 700 BC, the evolution of dentures has led to dramatic changes that now result in comfortable and aesthetically pleasing prosthetics for individuals suffering from tooth loss. Read on to find out how far they've come over the years and why they're an excellent solution for replacing missing teeth.
Combatting Tooth Loss in Early Centuries
Dating back to 700 BC, the first dentures were created by the Etruscans of northern Italy who used animal or human teeth and gold wire to fabricate a prosthetic that would allow for a more complete appearance. Unfortunately, the lack of stability didn't make it easy to eat with this type of "denture."
With the introduction of the Ancient Mayans, they used carved stones and seashells to replace missing teeth, which surprisingly fused with their jawbones to allow for greater ease while eating. But it wasn't until the 16th century that dentures were made out of wood. The earliest set to be found was found in Japan, and the materials used to create it remained a primary method until the 19th century.
But in 1774, a British physician formed the first set of porcelain dentures, and by the 1800s, fabricators combined porcelain teeth and gold plates to create what we might assume to be "modern dentures." By the mid-1800s, they took on a new style using vulcanite, which is a hardened rubber, which was far more affordable and offered a more comfortable fit.
The Dentures of Today
With the dental field rapidly changing nearly every day, it's no surprise that much has changed with regard to the materials used to create today's dentures. Nowadays, acrylic is the primary material that is used because of its durability and capacity to blend with the normal color of gum tissue. Artificial teeth are crafted out of ceramic to ensure a natural appearance when put into place. Because these prosthetics are created using impressions taken of your mouth, it ensures that you receive a comfortable denture that fits properly on top of your gums and allows for improved functionality.
Of course, apart from the traditional partial and full dentures that can be used to restore smiles, researchers discovered the many benefits of incorporating dental implants. Whether the goal is to replace multiple missing teeth or an entire arch, these permanent prosthetics are made of titanium or zirconia and surgically placed into the jawbone and fuse with the tissues to create a solid foundation for what is known as an implant partial or implant denture. Depending on your personal preference and budget, these can often be a more popular option because of the increased bite force and chewing power as well as the ability to stimulate the jawbone because of the placement of the implant.
From stones and seashells to acrylic bases and titanium posts, dentures in Collegeville have certainly changed over the years. When talking to your dentist about how you plan to replace your missing teeth, know that no matter which option you choose – traditional or implant dentures – you'll enjoy a healthier, more complete smile.
About the Author
Dr. Bradford Plasha is a trusted dentist in Collegeville who completed his dental education at the Rutgers School of Dental Medicine. He also completed an externship in prosthodontics. With extensive training in dental implant dentistry, he is currently a Fellow in the International Dental Implant Association. Committed to learning new techniques and technologies to benefit his patients, Dr. Plasha and his team at The Dental Spot are here to restore smiles affected by tooth loss. Offering dental implants for a more permanent tooth replacement solution as well as traditional partial and full dentures, he can help you take back your oral health and confidence. If you're ready to learn more about the available options offered, visit our website or call (484) 854-6900.
Comments Off

on How Have Dentures Changed Over the Years?
No Comments
No comments yet.
RSS feed for comments on this post.
Sorry, the comment form is closed at this time.