February 3, 2021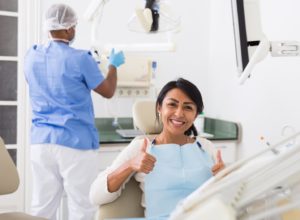 Life is busy. You may have the best of intentions when it comes to attending your semiannual dental checkups. However, time flies, and before you know it, it could easily be seven, eight, nine months, or even longer before you get around to attending an appointment. What can you do to make these preventive dental visits a regular part of your routine? A dentist in Collegeville is here to provide you with some useful tips.
Remember How Important Your Checkups Are
Dental checkups are important for everyone, including individuals who take excellent care of their teeth at home. At these appointments, your hygienist will remove harmful tartar from your teeth — which is impossible to do with at-home oral hygiene tools. Additionally, your dentist will check for subtle signs that you might have a developing oral health problem, such as a small cavity or mild gum disease. Catching such issues early on can do much to prevent the need for extensive (and expensive) treatment down the road.
Learn About the Connection Between Oral and Overall Health
Oral health is more important than most people realize. For example, many do not know that gum disease can increase the risk of heart problems, preterm birth, and other serious issues. It can also have a negative effect on your immune system. There is even research to indicate that it is associated with dementia. Learning about how your oral health affects your overall wellness can do much to motivate you to care for your smile.
Schedule Your Appointments Early
At the conclusion of your last appointment, the team at your dental office may have offered to schedule your next checkup. It can be easy to decline such an offer because you don't know what your circumstances will be like in six months. But why not let them schedule your next appointment anyway? Knowing well ahead of time that you already have a checkup on the books may be the motivation you need to be diligent about attending these vital dental visits.
Make It a Treat Day
You can rightly view your dental appointments as something to look forward to. You'll get to enjoy a little alone time away from the rigors of the daily grind, and you can plan other self-care activities around your checkup. For example, you might get a haircut, buy something nice for yourself, or plan a relaxing movie night.
Are your semiannual dental appointments a priority? If you are struggling to keep up with them, the above tips might help you make them an integral part of your regular routine.
Meet the Dentist
Dr. Bradford Plasha is a graduate of Rutgers School of Dental Medicine. He cares deeply about his patients and wants them to enjoy all the benefits of sound oral health, which is why he encourages them to visit him regularly for cleanings and checkups. If you would like to partner with Dr. Plasha to protect your teeth and gums, or you would like to learn more about our practice, contact us at 484-854-6900.
Comments Off

on 4 Tips to Help You Keep Up with Your Dental Appointments
No Comments
No comments yet.
RSS feed for comments on this post.
Sorry, the comment form is closed at this time.